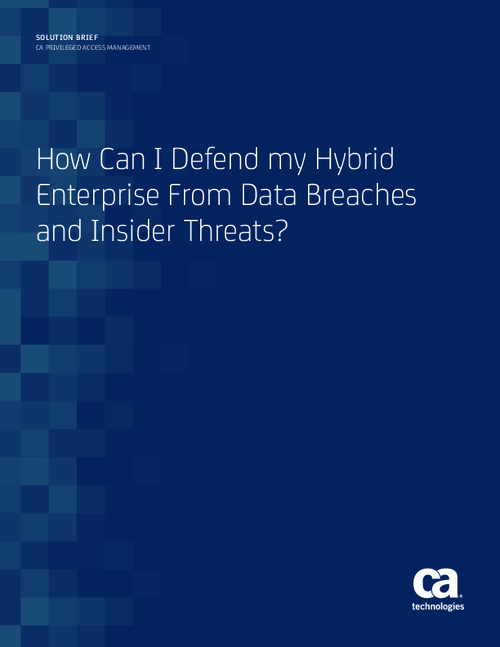 Privileged credentials have served as a major attack vector in the successful execution of many breaches. Protecting privileged access is an imperative to successfully defend an organization from a breach and is a core requirement of multiple compliance regimes.
Download this whitepaper to explore how to defend your enterprise from breaches, including:
The damages the insider attacks can make to your businesses
The challenges of managing, controlling and monitoring privileged access
Key requirements and components to look for in your PAM solution
CA Technologies is the sponsor of this material. By submitting your information you agree to be contacted by CA Technologies on topics of interest. Before deciding, please review CA Technologies privacy statement href="http://www.ca.com/us/privacy.aspx" here.