Endpoint Security , Open XDR , Security Operations
Cybersecurity Firm McAfee Preps for Public Market Return
Firm Eyes IPO That Could Raise $1 Billion, The Wall Street Journal Reports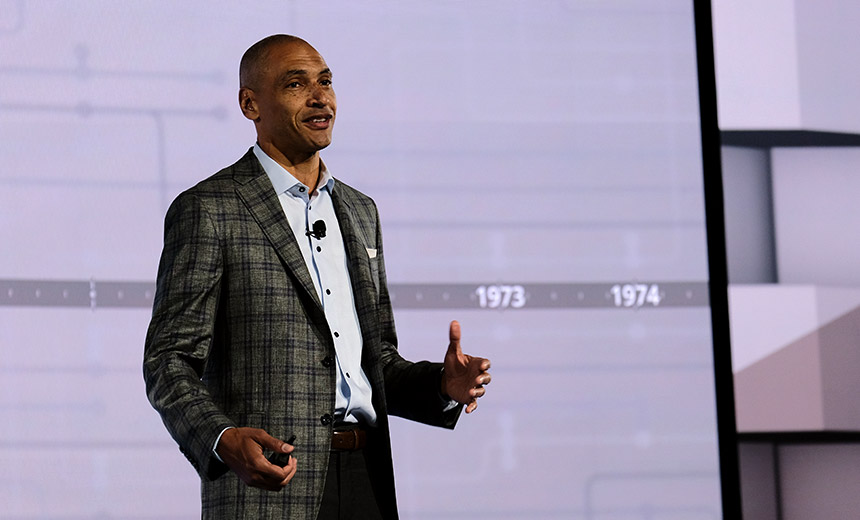 Cybersecurity firm McAfee is reportedly planning a return to the public market.
See Also: Live Webinar | Cyber Resilience: Recovering from a Ransomware Attack
The company's owners - private-equity firms TPG and Thoma Bravo, and chipmaker Intel - have been meeting with bankers this week to discuss plans for an initial public offering that could occur later this year, The Wall Street Journal reports.
The IPO could raise $1 billion and value the company at $5 billion, an individual with knowledge of the discussions tells the newspaper. But of course, there are no guarantees that such an IPO might either move forward or achieve those valuations.
McAfee didn't immediately respond to a request for comment.
News of the planned McAfee IPO comes during a time of significant market interest in technology firms. Dealogic tells the Wall Street Journal that the volume of technology sector IPOs in the first half of 2019 is among the highest for any comparable period in nearly 20 years.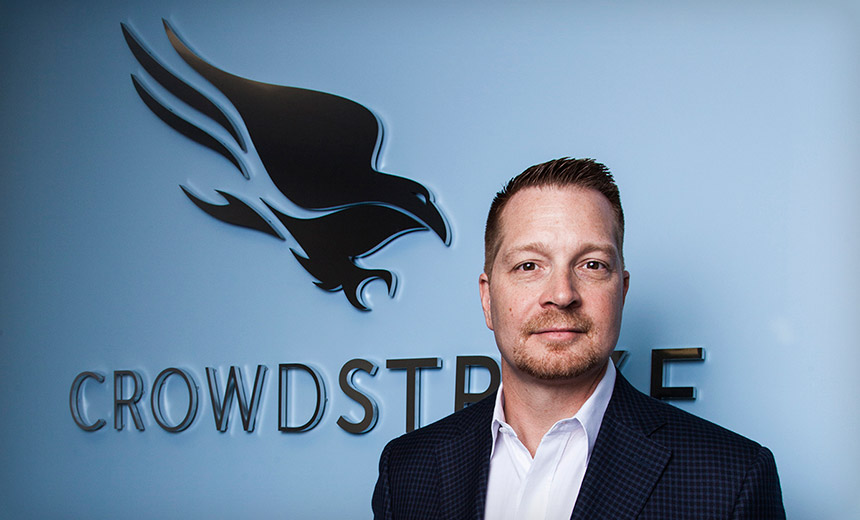 Crowdstrike CEO George Kurtz
In early June, for example, endpoint security, threat intelligence and incident response firm Crowdstrike went public, raising $612 million an achieving an initial market capitalization of about $6.7 billion. One month later, the stock is trading at about twice of its initial $34 offer price, and market analysts remain bullish on the company's valuation.
McAfee Launched in 1994
The company now known as McAfee was founded under the name McAfee Associates in 1987 by John McAfee. He resigned from the anti-virus firm in 1994.
McAfee remained publicly traded until 2010, when Intel announced plans to purchase the firm for $7.7 billion in a deal that closed in 2011. Intel's move surprised many analysts, who questioned attempts to build endpoint security into motherboards, as opposed to leaving it in the operating system. Ultimately, the chipmaker would take a $3 billion loss on the deal.
In 2014 McAfee Security was rebranded as Intel Security - no doubt accelerated by the antics of the anti-virus firm's founder and namesake, who fled Belize after police sought him for questioning in a murder investigation.
In 2016, Intel Security was valued at $2.2 billion, or $4.2 billion with debt, when Intel sold a 51 percent stake to TPG, with Thoma Bravo then taking a minority investment. TPG agreed to spin Intel Security out as a standalone business named McAfee.
Thoma Bravo Eyed McAfee Acquisition
Thoma Bravo, based in San Francisco, has been on a cybersecurity firm buying spree. This year alone, it's closed acquisitions of Veracode - bought from Broadcom - as well as ConnectWise and Imperva, adding to the approximately 30 other enterprise security companies that the private equity firm has at one time acquired, including Barracuda Networks, Blue Coat, Bomgar, Entrust, LogRhythm, SailPoint and SonicWall.
In November 2018, Reuters reported, Thoma Bravo approached Symantec with a takeover offer.
Then in December 2018, Thoma Bravo was reportedly looking to buy McAfee in its entirety from TPG and Intel for a "significant" premium over the $4.2 billion valuation, and planned to set aside the Symantec acquisition if McAfee went ahead.
Both deals failed to materialize.
In the meantime, TPG has been taking an active role in preparing McAfee to go public, while Intel has maintained its financial stake in the security firm but otherwise steered clear of day-to-day operations, according to news reports. In January, McAfee acquired cloud service security firm Skyhigh Networks, followed in March by acquiring virtual private network software vendor Tunnelbear.
Broadcom Explores Symantec Acquisition
News that McAfee's owners are exploring taking the company public follows Broadcom early this month entering into talks to purchase Symantec for an undisclosed sum (see: Report: Broadcom in Discussions to Buy Symantec). A deal could be announced as early as next week, CNBC reports.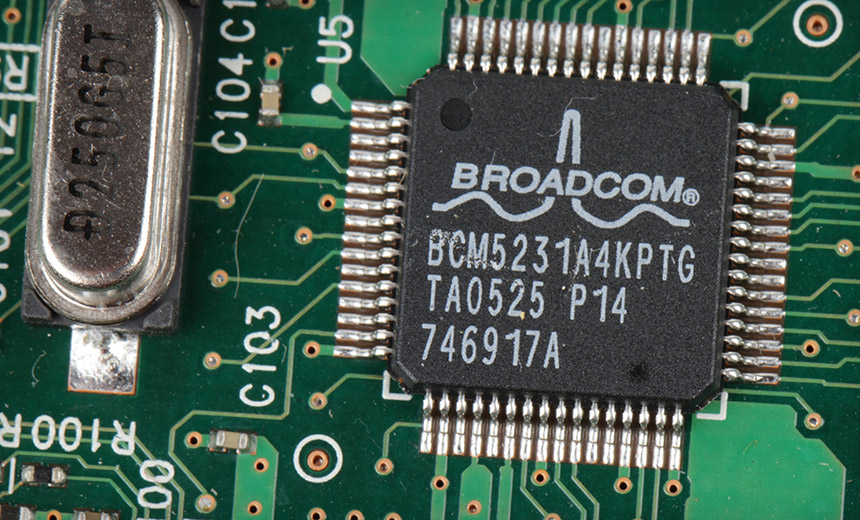 Photo: Windell Oskay via Flickr/CC
If the Symantec deal falls through, Broadcom is considering acquiring infrastructure software firm Tibco instead, CNBC reports. Tibco, based in Palo Alto, California, is currently owned by Vista Equity Partners.
One year ago, Broadcom paid $19 billion in cash to acquire CA Technologies. The deal closed in late 2018 (see: Broadcom Executive on Acquisition of CA Technologies).
John McAfee Arrives in Cuba
Meanwhile, McAfee's founder and namesake continues to make headlines, including last year, when he shilled for an "unhackable" cryptocurrency hardware wallet named Bitfi (see: Bitfi Gets Pwnies Award for 'Lamest Vendor Response').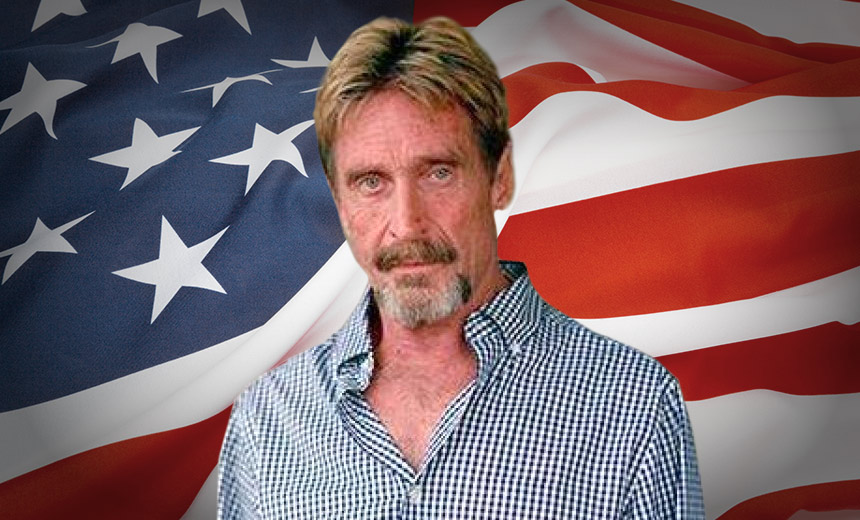 John McAfee
McAfee, 73, now appears to be on the run from U.S. tax authorities, reportedly recently arriving by boat in Cuba. Earlier this month, the Communist government announced plans to investigate the use of cryptocurrency to help shore up its economy, which has been hit hard by the socioeconomic and political crisis in Venezuela.
McAfee tells Reuters he's made overtures to the Cuban government to use cryptocurrency to help evade the U.S. trade embargo.
"It would be trivial to get around the U.S. government's embargo through the use of a clever system of currency," McAfee told Reuters. "So I made a formal offer to help them for free ... on a private channel through Twitter."
Cuba is planning to use Cryptocurrency to get around the 63 years of economic strangulation imposed upon 14 million Cuban people by the insanity of the US Government. Finally, a large scale, real world application for Cryptocurrencies. If Cuba wants my help, I am here. pic.twitter.com/zgHUNwRcdE

— John McAfee (@officialmcafee) July 3, 2019
McAfee said the Cuban government had yet to respond to his offer of help. Meanwhile, he says he plans to again campaign to be elected U.S. president, this time from Cuba (see: Guess Who's Running for President? John McAfee).