Next-Generation Technologies & Secure Development
The Value of Digital Transformation
Implement a Zero Trust Strategy to Secure the Digital Transformation Journey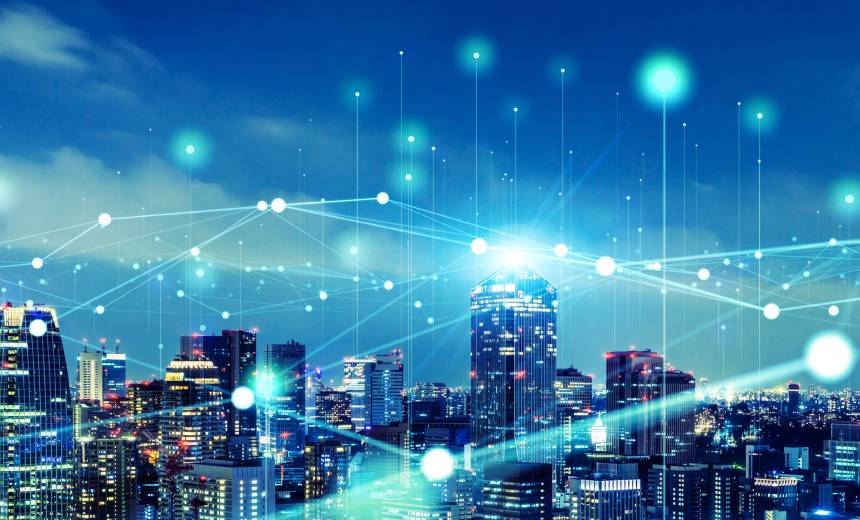 For many organizations, digital transformation has been an ongoing project for years. But the arrival of the global pandemic accelerated the need for new approaches to dealing with employees, customers and partners around the world. Decision-makers were thrust into a reality where reliance on newer technologies, such as the cloud, was no longer part of the long-term plan but rather an immediate need.
See Also: Live Webinar | Cutting Through the Hype: What Software Companies Really Need from ASPM
Digital Transformation: Clear Value - But Challenges
With the increase in remote workers and proliferation of uncontrolled devices, your IT team has been migrating applications to the cloud along with building cloud-native applications to support the speed needed by the business.
The business advantages that come from using the cloud for existing and new applications are obvious, as organizations experience a reduction in IT costs, improved flexibility and increased performance, often within weeks. But there are challenges. With the increase in remote workers and proliferation of uncontrolled devices, your IT team has been migrating applications to the cloud along with building cloud-native applications to support the speed needed by the business.
The result is that you're now dealing with a broadened attack surface that includes many new attack vectors, including software as a service, or SaaS, and the internet of things, or IoT. Unfortunately, the fact that decision-makers like you are aware of these risks also means that cybercriminals understand them and are looking to take advantage for their own gain.
The Path to Business Resilience
As there's no such thing as 100% protection against all threats, the key to navigating the challenges linked to digital transformation is putting a strategy in place that enables business resilience. DevOps teams require security that is automated and fits with their workflows. CISOs and security operations leaders need strategies that include less complexity and greater visibility across the entire environment. Security operations teams are looking for faster detection and response across the entire enterprise and fewer, prioritized alerts instead of the normal overwhelming volume they face across the many stovepiped security applications in use. CISOs also need insights and best practices for dealing with global and regional compliance pressures and data privacy laws, alongside the widening cybersecurity skills gap.
Security Is Job One - And Zero Trust Can Help
Implementing a zero trust strategy is an increasingly powerful approach to securing the digital transformation journey. This approach assumes that the validity of a user or safety of a device - inside or outside of the security perimeter - should not be defined strictly by trust in a single security approach. All must be verified to be trusted. Implementing a zero trust strategy is a journey itself, but the transition from siloed and disparate security products to an intelligent, centralized, connected cybersecurity platform provides IT teams with more visibility and richer insights. It can also allow security leaders to balance risk and compliance across their digital environment while still accelerating digital transformation.
You know, certainly, the acceleration of digital transformation that you talked about was, of course, accelerated by the pandemic. We're seeing an environment now that is obviously extended but also more complex and challenging for everyone.
You've got more remote users that you have to get to work. You've got more cloud-native applications to deploy. You've got an extended network that's more extended than ever before, even including operational technical. And of course, with the deployment of solutions such as SaaS applications, IoT, cloud-native applications and services, you've actually got a broadened attack surface. Cybercriminals are finding unpatched OSes in applications. They're taking advantage of risky user behavior or of getting into your corporate network through your OT devices. And of course, they're looking for vulnerabilities in open-source code and for cloud misconfigurations.
Don't Let Security Slow You Down
Now, there's no greater transformation than what's happened in the cloud. You know, a decade ago, people started moving workloads to the cloud, certainly for the cost and scale, but it has quickly become a strategic competitive advantage for most organizations. And at the speed of DevOps, we know that the pressure and pace is intense, and we've heard from you - our cloud leaders - that the most important challenge that you have is not letting security slow you down.
You want to have security that fits into your DevOps processes and is easy for DevOps people to put in place, so that it's not an afterthought. Ultimately, that provides you with visibility across that entire environment. And of course, if you step back and look at that bigger environment - which of course has a larger, broader attack surface - and with the increase in cyberthreats and the impact of those threats, the job has never been more difficult for the CISO and the security operations leader.
You've told us that your number one issue and your challenge is that you need faster detection and response across the enterprise. Of course, as Eva talked about, you may be dealing with tens of thousands of alerts every single day. You might have 30 or 40 security tools across layers, which are disconnected or siloed, so that you can't gain visibility across them.
And of course, you're dealing with increased compliance pressures and data privacy laws, which make everything that much more challenging, especially when you don't have enough cybersecurity resources on your team. We know that there are about 3 million jobs posted for cybersecurity professionals around the world that are still unfilled.
And in this new environment, users and applications are everywhere. That's certainly one of the key reasons that we're hearing from you and that you are already on your journey to zero trust or want to have a zero trust strategy in place.
You need a cybersecurity platform to evolve with you in the areas of transformation. For example, in the data center to cloud and hybrid cloud, we have Trend Micro Cloud One - Trend Micro's cloud security services platform, which enables you to shift left securely.
We are all dealing with this acceleration, and job number one as a security person is to enable the business to go forward. Of course, we can't take our eyes off that ever-changing threat landscape. And we need to manage and balance risk and compliance across our environment as well.