Yelp, TinyCo Settle with FTC
Companies Obtained Children's Info Through Mobile Apps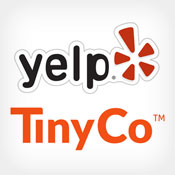 The Federal Trade Commission has reached settlements with online review site Yelp and mobile app developer TinyCo on charges that they improperly collected children's information in violation of the Children's Online Privacy Protection Act.
See Also: Live Webinar | Navigating the Difficulties of Patching OT
Under the settlements, Yelp will pay a $450,000 civil penalty, and TinyCo will pay $300,000, the FTC says.
Also, both companies must delete information they collected from consumers who stated they were 13 years of age or younger at the time they registered. Plus, the companies must submit a report in one year outlining their COPPA compliance programs.
"As people - especially children - move more of their lives onto mobile devices, it's important that they have the same consumer protections when they're using an app that they have when they're on a website," says Jessica Rich, director of the FTC's Bureau of Consumer Protection. "Companies should take steps as they build and test their apps to make sure that children's information won't be collected without a parent's consent."
The Violations
From 2009 to 2013, Yelp allegedly collected personal information from children without first notifying parents and obtaining their consent, as required under COPPA, the FTC says. When consumers registered for Yelp through the app on their mobile device, according to the complaint, they were asked to provide their date of birth during the registration process.
According to the FTC's complaint, several thousand registrants provided a date of birth showing they were younger than 13 years old, and Yelp collected information from them, including name, e-mail address, location and any information that they posted on Yelp.
The FTC alleges that many of the apps TinyCo developed, which were downloaded more than 34 million times across the major mobile app stores, targeted children. The complaint alleges that the apps, through their use of themes appealing to children, brightly colored animated characters and simple language, were directed at children younger than age 13 and thus made them subject to the COPPA Rule.
Many of TinyCo's apps included an optional feature that collected e-mail addresses from users, including children younger than 13. The FTC's complaint alleges that the company failed to follow the steps required under the rule related to the collection of children's personal information.