Yahoo! Japan Breach Leads Roundup
22 Million Users Urged to Change Passwords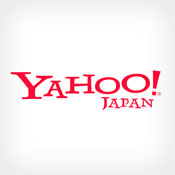 In this week's breach roundup, Yahoo! Japan is reporting that 22 million user IDs were compromised in a server breach. Also, a list containing non-clinical information on 10,000 patients of a New York healthcare organization was mistakenly e-mailed to 200 patients.
See Also: The Guide to Just-In-Time Privileged Access Management
Yahoo! Japan Reports Breach
Yahoo! Japan is reporting that 22 million user IDs were potentially exposed in a server breach.
The breach was discovered May 16, according to a statement on the company's website. No other user information was breached.
Yahoo! Japan has recommended that its users change their passwords. The company in its statement points users to a password reset page. Users can also use an ID confirmation page to see if their credential was exposed in the breach.
The company is working on improving its network security as a result of the attack, according to the statement.
U.S.-based Yahoo! Inc. is a major investor in Yahoo! Japan, which is a separate company. "There is no indication that the recent leak of Yahoo! Japan IDs has any impact to Yahoo! users outside of Japan," a Yahoo! Inc. spokesman says.
Clerical Error Results in E-Mail Incident
Dent Neurologic Institute, which has several locations in New York state, reports that a list containing certain non-clinical information on 10,000 patients was mistakenly e-mailed to 200 Dent patients.
The list contained patient name, address, last appointment, scheduling code, primary physician, referring physician and e-mail address, according to a news release from the institute.
"The list was mistakenly attached to a routine e-mail that was being sent to patients by a clerk in the DNI administrative office," the release said.
The incident has been reported to the Department of Health and Human Services, and letters are being sent to affected individuals. Dent Neurologic Institute has also posted an FAQ on its homepage.
Bills Sent to Wrong Patients
Louisiana State University Health in Shreveport is notifying 8,300 patients of a mailing error that resulted in patient bills being sent to the wrong addresses.
Siemens Healthcare, which prints and mails physician's bills, was responsible for the error, according to a statement from LSU Health Shreveport.
The error was discovered March 18 when LSU began receiving calls from patients saying their bills were incorrect.
An investigation determined that when bills were being printed, the names and treatment information for one patient incorrectly aligned with another person's mailing address, the statement said.