Cyberwarfare / Nation-State Attacks , Endpoint Security , Enterprise Mobility Management / BYOD
Will Huawei Play a Key Role in 5G Network Development?
India's Private Carriers Support Chinese Firm's Technology for Cost Advantage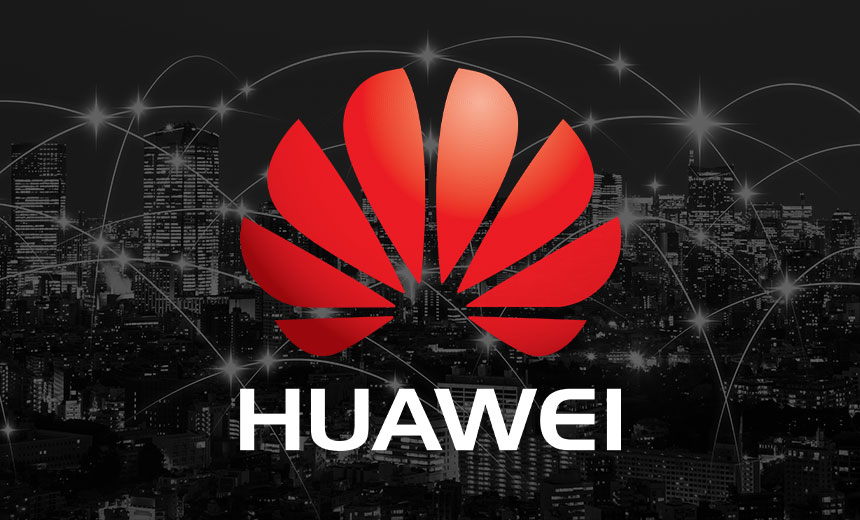 Despite early indications that India would not use technology from Chinese telecom giant Huawei in its program to build a 5G network, because of security concerns, many security experts now predict the government likely will reverse itself and allow the use of that technology to help hold down costs.
See Also: JavaScript and Blockchain: Technologies You Can't Ignore
Some nations, including Australia, New Zealand and the Czech Republic, have banned the use of technology from Huawei for upgrading to 5G networks, and others, including the United States, are considering such a move.
"It would be very difficult, if not impossible, for Huawei to be replaced in India with an alternative supplier primarily because of the rates and the terms that they provide, which are unmatched by the competition."
— C.N. Shashidhar of SecurIT Consultancy
The Wall Street Journal, citing sources familiar with the discussions, reports that U.S. officials are pushing countries that host American military bases to ban the use of Huawei equipment for their wireless and internet networks.
In recent years, many nations have alleged that Huawei equipment has backdoors and trapdoors to send information back to China or that the equipment has hidden "kill switches" that China could use to paralyze telecom networks in other countries.
Meanwhile, in indictments released late Monday, U.S. prosecutors accuse Huawei's employees, executives and even its founder of repeatedly lying to government officials and business partners for the Chinese company's benefit, CNN reports. The indictment outlines an alleged scheme to pay employees to steal trade secrets, according to the news report.
India's Dilemma
Last year, India's Department of Telecommunications announced it had excluded Huawei and another Chinese firm, ZTE, from its list of companies asked to participate in trials to develop 5G use cases for India.
But private telecom carriers want to work with Huawei, mainly because their equipment is the most affordable and has long been in widespread use in India.
The government, however, has not yet come out with any official statement revising its stand on the use of technologies from Huawei or ZTE. But many security experts in India predict that ultimately, Huawei and ZTE will play a substantial role in bringing 5G service to India.
"It would be very difficult, if not impossible, for Huawei to be replaced in India with an alternative supplier primarily because of the rates and the terms that they provide, which are unmatched by the competition," says Bangalore-based C.N. Shashidhar, founder and CEO at SecurIT Consultancy, a cybersecurity consultancy firm.
"Stakeholders and shareholders demand that publicly listed telecom companies should generate profits and reward them with dividends. All this has resulted in a maniacal focus on driving down cost which plays to Huawei's advantage in India," Shashidhar says.
The Cellular Operators Association of India, the telecom lobbying organization whose core members include Reliance Jio and Airtel, has often defended Huawei, which is an associate member of the association. The association says Huawei meets the government's security standards.
Security Concerns
One key security concern regarding Huawei cited by those who caution against using the company's equipment is that the firm has a close association with the government of China.
The founder of Huawei is a member of the Communist Party in China and part of the People's Liberation Army, which raises security concerns.
"Given this close association and the need for companies operating in China to adhere to the diktat of Chinese government to share information for monitoring, it doesn't require much intelligence to deduce that China actively listens and watches all traffic passing through Huawei equipment with the help of backdoors," Shashidhar says. "We can safely assume that all traffic passing through Chinese networking companies will be watched by the Chinese government."
According to the Observer Research Foundation, in July 2018, spy chiefs of the "Five Eyes" alliance of the U.S., UK, Canada, New Zealand and Australia met in Canada and agreed that they needed to contain Huawei. Since then, there has been a systematic campaign to highlight the risks associated with working with the Chinese company.
Ravi Visvesvaraya Sharada Prasad, a Delhi-based consultant in telecommunications and information technology, recently told ThePrint about one potential cause for concern involved in using Huawei technology.
"There is a call set-up network, by which your phone queries my phone if I am ready to receive a call," he explains. "A small amount of call set-up data travels, and it is not encrypted. However, on some Huawei networks, it was occasionally seen that huge amounts of encrypted data - several hundred megabytes - were travelling."
Prasad adds: "In some Huawei equipment, it was occasionally seen that it took about a second to set up calls, about 20 to 50 times longer than what it ought to take. This is very suspicious behavior, but it is not conclusive proof of espionage by Huawei."
Information Security Media Group reached out to Huawei for comment but did not get any response.
India's Dilemma
Huawei entered the India market about 20 years ago. Today, it sells smartphones, smartwatches and dongles to retail consumers in India, and telecom equipment and software to network carriers. Huawei reportedly has an 85 percent market share in the telecom sector in India.
Numerous security experts say that although India is aware of the risks posed by Huawei, ZTE and other Chinese companies, it must work with them because there are no cost-effective alternatives.
"The telecom service players want business with Huawei because of low prices they offer. In the absence of any local manufacturer, the government can't really put an end to Huawei in India," says Vimal Wakhlu, former chairman and managing director of the government-owned Telecommunications Consultants India Limited.
Shashidhar adds: "When some infosecurity professionals pointed out the risk [of working with Chinese companies] in 2010, the government of India set up a Telecom Research Lab in Bangalore to test and certify telecom equipment before they are deployed on Indian Telecom networks. When request for information was sent, Cisco refused to respond, stating that they were not willing to share their IP. The only company which met the qualifying criteria and responded to the tender was Huawei. Thus, the government was forced to accept Huawei equipment, precisely the company which they did not want."
Long-Term Relationships
Many of the India-based telecom sector players, including state-owned BSNL and Reliance, have been using Huawei equipment for more than a decade.
"Service providers in India, like Airtel, Jio and Idea, don't want to end their association with Huawei," says a government officer from the telecom ministry, who asked not to be named. "These companies have a strong lobby, and it is not easy for the government to take a stand against Huawei. Furthermore, where is the alternative?"
The government has so far failed to build the necessary infrastructure to move to an advanced telecom network, the government officer says. "Building hardware industry is not easy. One needs to have an innovative approach and do away with bureaucracy."
He says that government will take steps to ensure Huawei meets its security standards, although he did not specify any particular measure.
The government established the Center for Development of Telematics to groom local manufacturing companies in the telecom space, but little progress has been made. ISMG reached out to C-DOT did not respond to ISMG's request for comment.
Some security experts say that while it's unlikely that India can avoid using Huawei's products in upgrading to 5G service, it can take certain steps to help safeguard users, such as entering into a service-level agreement with the technology giant that spells out detailed security assurances that must be met.