Cyberwarfare / Nation-State Attacks , Fraud Management & Cybercrime , Governance & Risk Management
WikiLeaks' Assange: A Nexus of Media, Hacking and Activism
Assange Could Still Face More Serious Charges From U.S.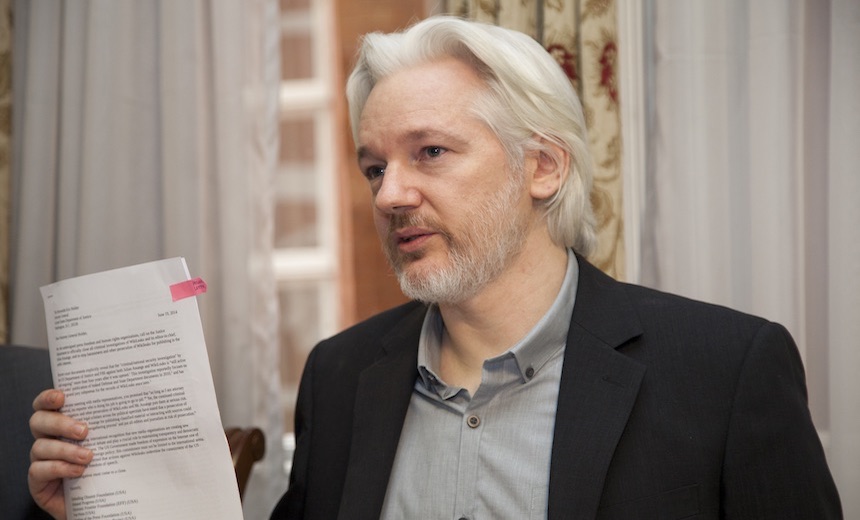 WikiLeaks founder Julian Assange's hacker roots and nontraditional approach to journalism may prove damaging following his arrest on Thursday.
See Also: JavaScript and Blockchain: Technologies You Can't Ignore
Assange, a 47-year-old Australian, is a prickly character whose secrets-spilling website heralded a new but at times confounding mix of activism and publishing.
After his arrest on Thursday in London, the U.S. unsealed an indictment in federal court in Virginia charging him with one count of conspiracy to commit computer intrusion. Ecuador revoked his asylum status after he spent seven years sheltered in its embassy there.
If convicted, Assange could face a maximum of five years in prison. But so far, prosecutors have not filed charges under the Espionage Act, which could result in far more prison time or, at worst, the death penalty. But there's still time for the U.S. to file more charges.
What is certain is a long, protracted court battle that will be full of twists. The first will be with the British authorities. Assange skipped out on bail by entering Ecuador's embassy in 2012 to avoid extradition to Sweden related to sexual assault allegations, which eventually were dropped. On Thursday, a U.K. judge found him guilty of the bail-related charge, and now Assange awaits sentencing.
The U.S. Allegation: Hash Cracking
Assange is accused of trying to help former U.S. Army intelligence analyst Chelsea Manning crack a password hash. In the indictment, which the Justice Department officially released Thursday, Assange is charged with "conspiracy to commit computer intrusion for agreeing to break a password to a classified U.S. government computer."
Manning was a U.S. Army intelligence analyst based in Iraq when she uploaded hundreds of thousands of classified documents to a cloud storage service belonging to Wikileaks in early 2010. It marked one of the most significant losses of classified information in U.S. history.
A hash is the product of a one-way mathematical function, and in theory, should not be able to be converted back to the original password. But it is possible in some cases, depending on the strength of the hashing algorithm.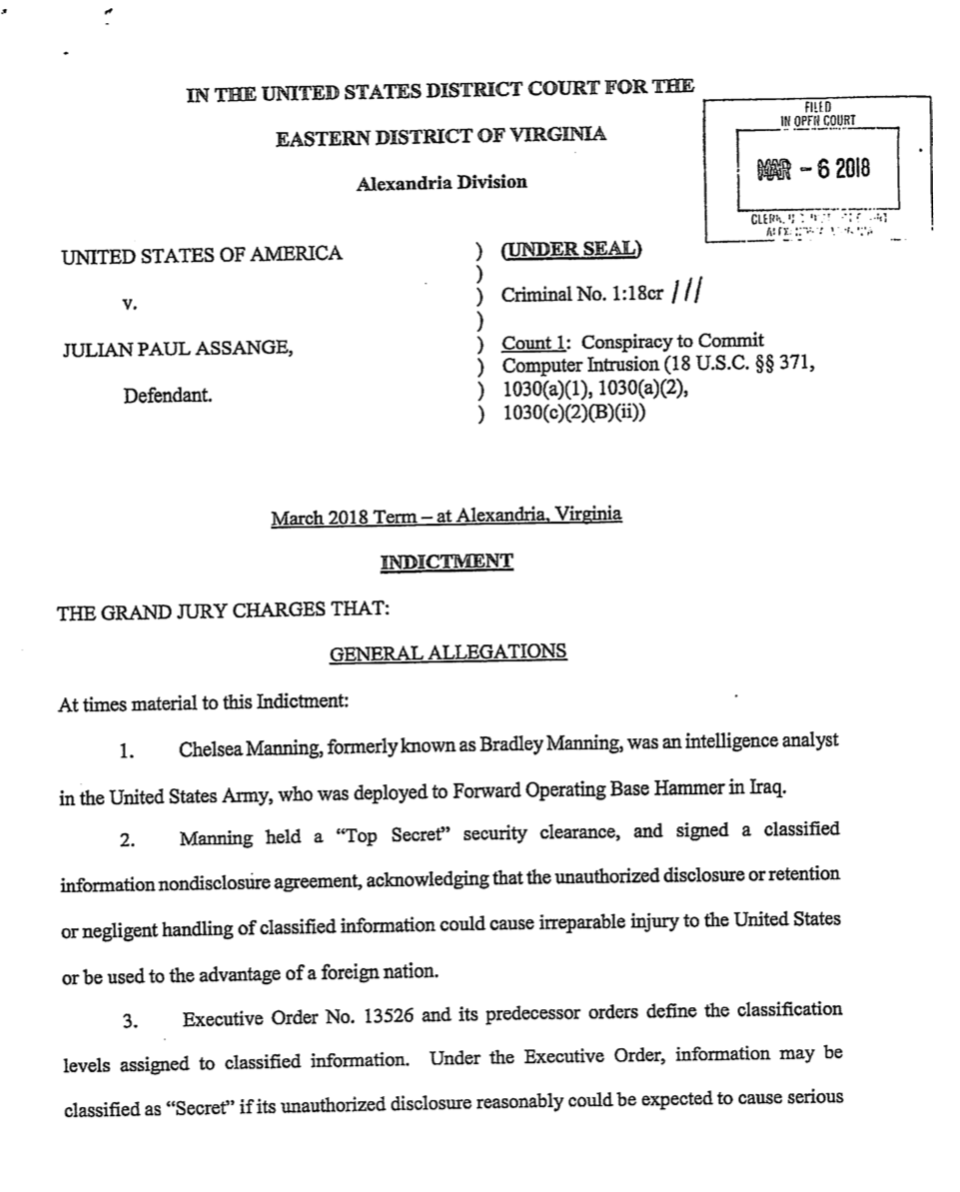 The indictment against Assange.
Manning obtained the hash after copying Linux to a CD and then accessing a Defense Department computer with administrative-level privileges, the indictment says.
"Cracking the password would have allowed Manning to log onto the computers under a username that did not belong to her," the indictment reads. "Such as measure would have made it more difficult for investigators to identity Manning as the source of disclosures of classified material."
The hash was contained within the Secret Internet Protocol Network, often referred to as the SIPRNet, a classified U.S. military network.
Manning was sentenced to 35 years in prison in 2013 for leaking classified documents. But former President Barack Obama commuted her sentence in early 2017. She was was incarcerated again last month, however, for refusing to testify before an ongoing grand jury investigating Assange.
Press Freedom Worries
The carefully worded indictment avoids stirring freedom of the press issues. The U.S. government has long been wary of a case against Assange that would appear to clash with First Amendment principles.
Nonetheless, some view the charge against Assange as edging too close to prosecuting someone who worked in a journalistic-like capacity.
"Requesting more documents from a source, using an encrypted chat messenger, or trying to keep a source's identity anonymous are not crimes; they are vital to the journalistic process," says Trevor Timm, executive director of the Freedom of the Press Foundation, in a statement. "Whether or not you like Assange, the charge against him is a serious press freedom threat and should be vigorously protested by all those who care about the First Amendment."
If the accusation is true, this is where Assange may have erred. It is perfectly acceptable for journalists to receive classified information. But helping a source commit a crime is clearly off limits.
Journalists do not assist sources in cracking passwords. Journalists are actually given legal training tell them NOT to do stuff like that.

Assange and his allies can scream about press freedom now all they want, but it's going nowhere. Prosecute away. #Assange

— Bradley P. Moss (@BradMossEsq) April 11, 2019
Because the charge doesn't broach the bounds of press freedom issues, the argument that it's a free press issue is off the table, writes Bradley P. Moss, a national security attorney based in Washington.
"Journalists do not assist sources in cracking passwords," Moss writes. "Journalists are actually given legal training tell them NOT to do stuff like that. Assange and his allies can scream about press freedom now all they want, but it's going nowhere. Prosecute away."
More Charges Could Come
The U.S. has submitted a provisional extradition warrant to the U.K., says Tor Ekeland, an attorney who has worked on high-profile hacking cases. U.S. prosecutors now have a 65-day window to file new charges against him, which will be reviewed by British authorities prior to extradition.
But after that 65-day period, new charges can't be levied, according to an international agreement between the two nations, Ekeland says. The question now is if prosecutors plan to bring other charges against Assange.
If the conspiracy charge is the only one levied, "there's a silver lining for [Assange]," Ekeland tells ISMG. "He knows he's got a statutory maximum of five years. Normally, if it wasn't such a big case, I would say he'd get less than that."
Wikileaks' Influence
Wikileaks has proved to be a powerful force, releasing reams of devastatingly damaging classified information. The site burst into broad view after it began publishing secret military logs supplied by Manning from the Afghan war in July 2010.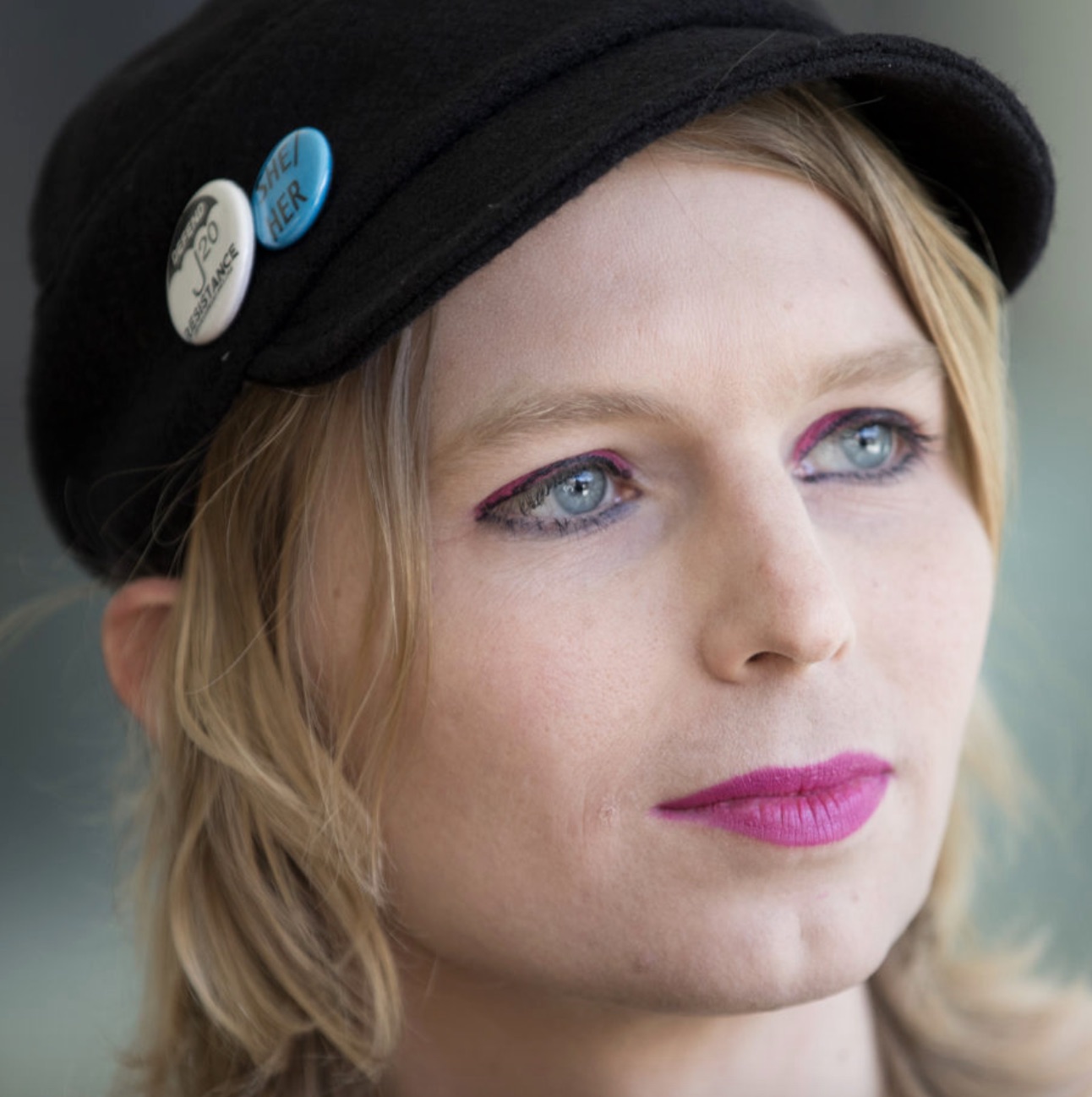 Chelsea Manning
Later that year, it followed up with the release of field reports from the Iraq war and then near the end of the year, secret U.S. State Department cables, which it shared with media partners including The Guardian, New York Times, El Pais, Der Spiegel and Le Monde.
But WikiLeaks sometimes muddled its messages and often took a starkly anti-American stance rather than act as an impartial messenger. It also violated traditional journalism rules, such as failing to redact sensitive documents, which critics contended could have put people named in documents at risk. In 2011, it released the full batch of diplomatic cables without redactions.
U.S. intelligence agencies believe that Russia fed Wikileaks Democratic Party emails compromised by Russian government hackers. The emails - many of which were mundane - were nonetheless embarrassing to the party and provided fresh ammunition for then-candidate Donald Trump.
Trump famously declared "I love Wikileaks," at a campaign rally in late 2016 following yet another leak of emails.