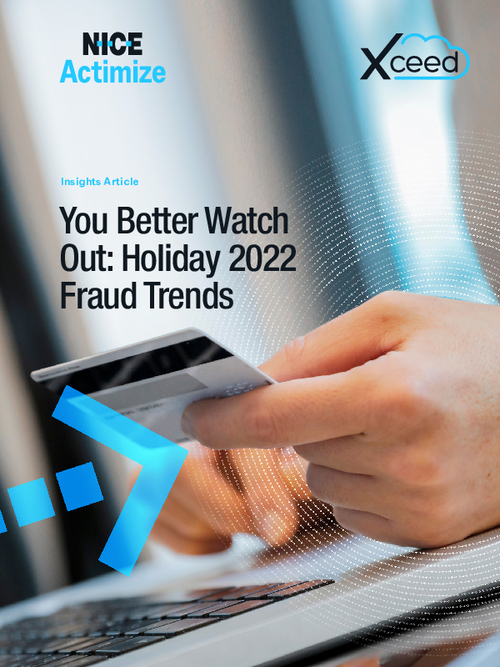 The holidays are just around the corner to usher in a bustling season of togetherness, shopping, travel, and charitable donations. It's a special time of year for many of us - including fraudsters and cybercriminals.
Frauds and scams accompany the season as bad actors take advantage of spikes in online activity and transactions, busy consumers, FOMO, and the overall spirit of generosity that punctuates the holidays.
Download our new Insights Article to get a rundown of the top holiday fraud trends of 2022, how to prepare for, and prevent them, and put coal in fraudsters' stockings this holiday season.