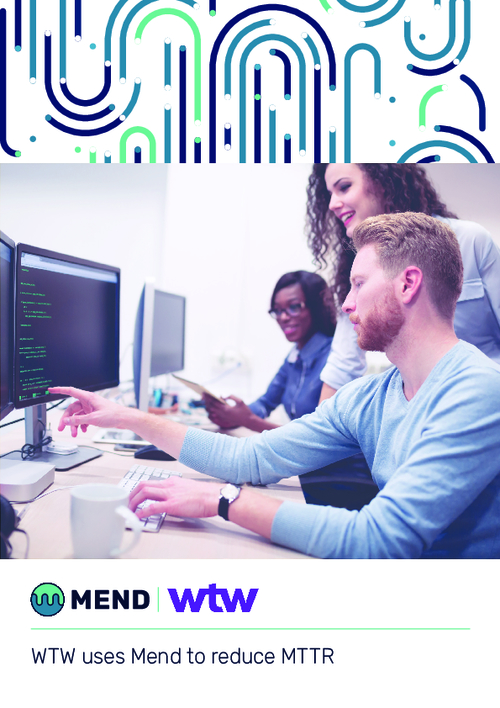 When WTW's ICT business began to investigate Software Composition Analysis (SCA) tools in 2018, its challenges revolved around open-source licensing for its enterprise products designed for the insurance industry. "Copyleft" licenses represented an area of particular concern for WTW's legal teams.
After reviewing multiple market leading solutions, WTW's ICT business chose Mend SCA to further mitigate its open-source licensing risk.
Download this study to see how Mend:
Simplified the process around meeting licensing requirements for any open-source library
Helped WTW's ICT business spend significantly less time on licensing
Got a bird's eye overview of license use and potential sources of risk.