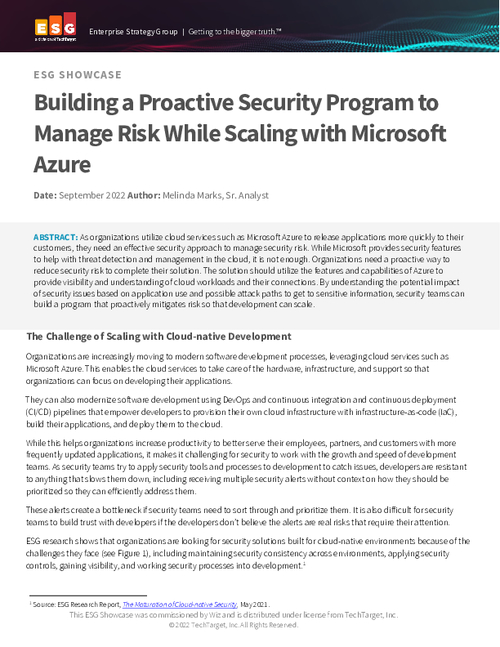 As organizations utilize cloud services such as Microsoft Azure to release applications more quickly to their customers, they need an effective modern security approach to manage security risk. Wiz helps organizations secure everything they build and run in their Azure cloud by finding and removing the most critical risks. Learn more about how Wiz and Azure enable customers to have a proactive security program.
Download this whitepaper for details on:
The challenge of scaling with cloud-native development;
Top drivers for incorporating security processes into development cycles;
Optimizing efficiency to mitigate security risk;
Wiz with Azure.