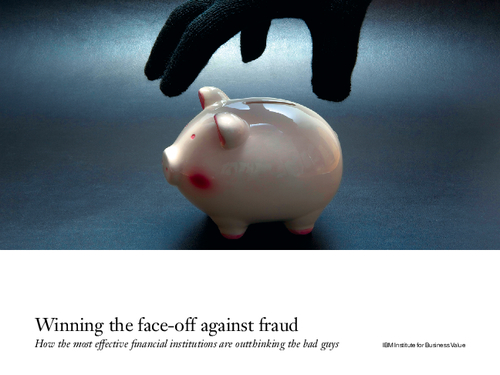 Fraud is a top-of-mind concern for financial institutions, particularly as electronic banking and payments opened a new and relatively porous channel, which organized crime has exploited in some rather complex and profitable schemes. But some leading institutions have found ways to effectively counter the threat through practical transformation plans supported by emerging technologies related to big data and analytics. This report examines their best practices for fighting fraud, as well as for transforming operations to do so.
In this whitepaper, you will learn:
Why smaller organizations are more susceptible to fraud.
Larger corporations are most effected to by financial crime event though they have the ability to detect fraud in real time.
What technology solutions are helping Differentiated Leaders excel in fraud detection.