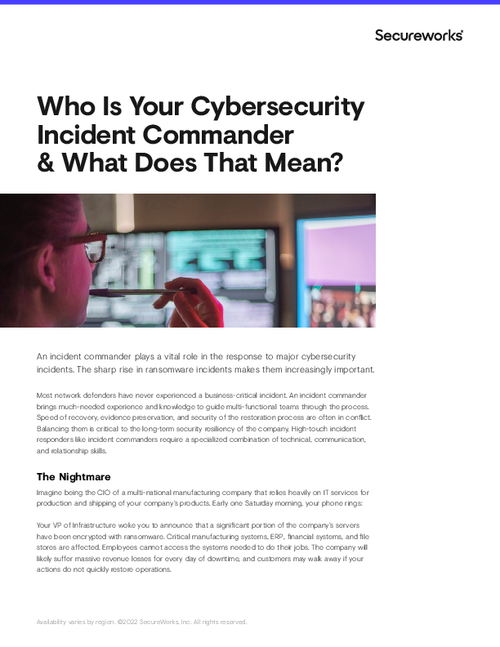 An incident commander plays a vital role in the response to major cybersecurity incidents. The sharp rise in ransomware incidents makes them increasingly important.
Most network defenders have never experienced a business-critical incident. An incident commander brings much-needed experience and knowledge to guide multi-functional teams through the process.
Download now to learn more about incident commanders and how one troubleshoots:
Speedy recovery;
Evidence preservation;
Security of the restoration process.
If you still have questions, the Secureworks Incident Response Team of experts is always ready to help.