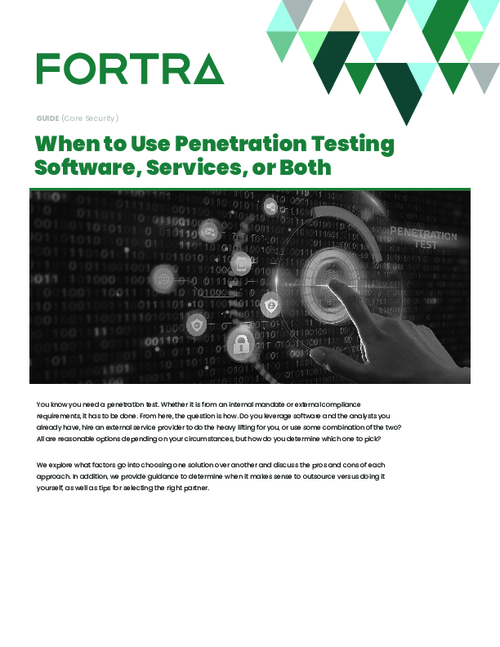 Penetration testing is a cornerstone of cybersecurity, essential for evaluating your defenses against potential threats. But how should you approach it? The answer lies in tailoring your strategy to your unique needs.
Download the guide written by Fortra and discover the perfect balance between in-house expertise and external support, Also:
Learn when to leverage your own security analysts and automated tools.
Explore the benefits of external penetration testing services.
Uncover the advantages of combining internal and external resources.