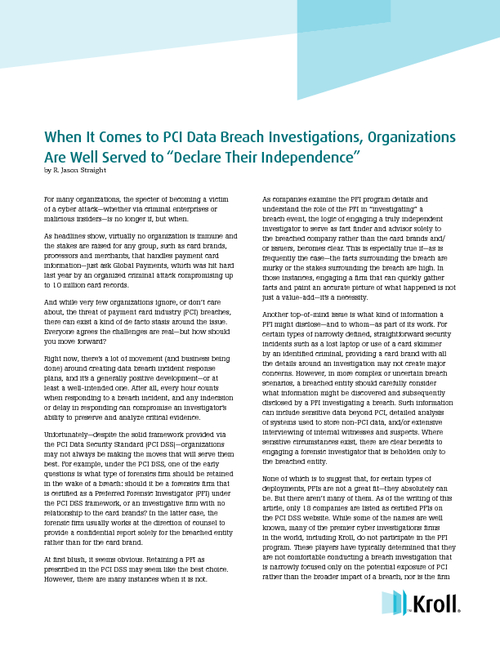 When a company that handles payment cards faces a cyber-attack, every hour counts when responding to the incident. Any indecision or delay can compromise an investigator's ability to preserve and analyze critical evidence. But what kind of investigator should be retained? Here, Kroll's Jason Straight, Esq., CIPP/US, explores the types of resources available to a breached business and offers expert insight into making this critical choice.
Read this white paper to learn:
How the PFI's focus on PCI compliance may not be enough;
When an independent investigator should be considered;
What forensic resources are typically available to the breached entity.