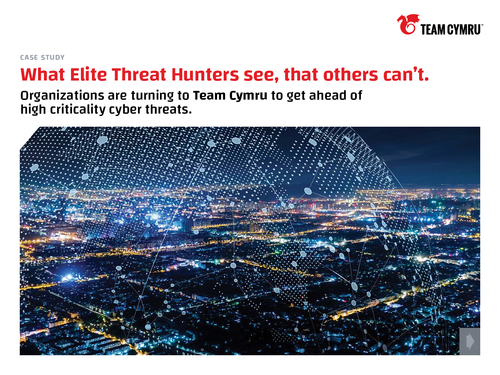 We spoke with a multinational corporation that employs threat reconnaissance to improve security. The idea that good organizations can have the ability to conduct external threat hunting on the bad actors is only recently surfacing among the most risk-averse enterprises. Learn the tangible results of taking threat hunting to the next level.
Extract more value from existing threat intelligence;
Expose shadow IT;
Identify and block impending attacks;
Accelerate root cause analysis and reduce IR workload.