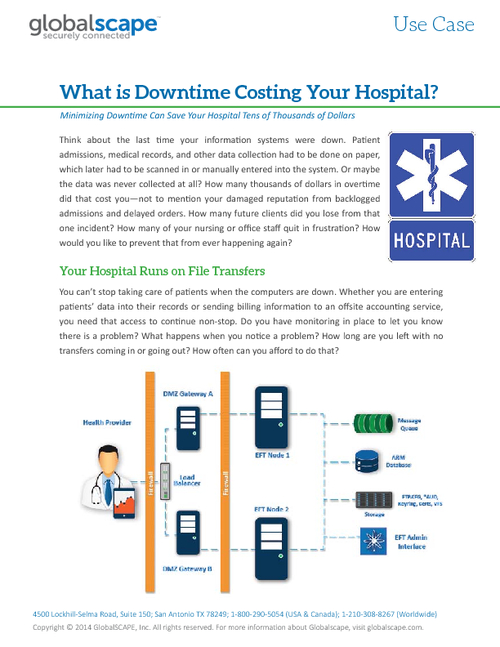 You can't stop taking care of patients when the computers are down. Whether you are entering patients' data into their records or sending billing information to an off-site accounting service, you need that access to continue non-stop. See how you can save time and money with an active-active, highly available file transfer solution - and your hospital staff can take care of patients instead of paperwork. This Use Case will show you:
How to assure uptime through a managed file transfer (MFT) solution;
How to protect a virtualized network from downtime.