What is Cyber Threat Hunting?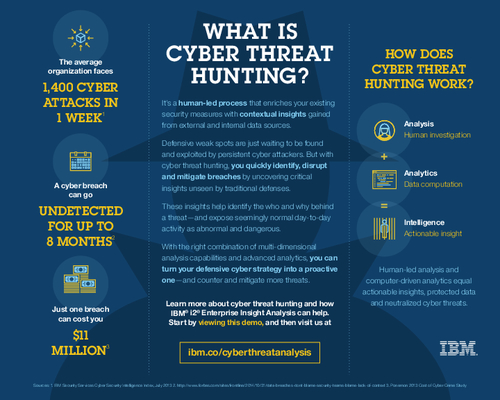 Did you know that with a combination of multi-dimensional analysis capabilities and advanced analytics, you can transform your defensive cyber strategy into a proactive one?
Download this infographic to counter and mitigate more threats by learning:
How cyber threat hunting works;
The number of cyber attacks an organization faces in one week;
What the cost of a one breach can be to your organization.