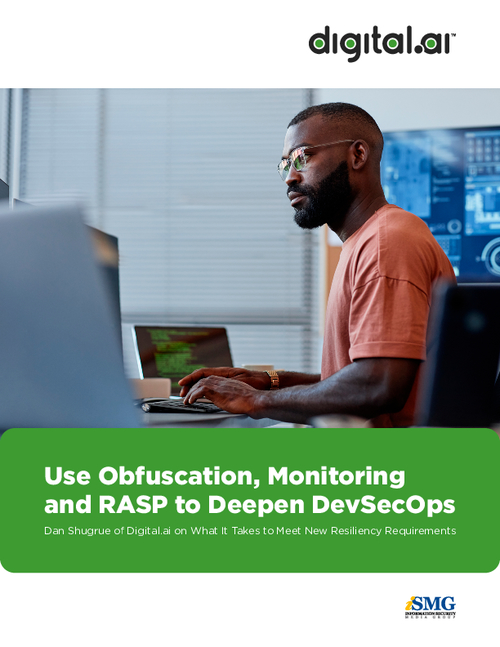 Resiliency is a core topic in OWASP's Mobile Application Security Verification Standard. What's the key context to know? Dan Shugrue of Digital.ai discusses how to deepen a DevSecOps program by training application owners in code obfuscation, anti-tamper, RASP and monitoring.
In a interview with Information Security Media Group, Shugrue discusses:
What "deepening" DevSecOps actually means;
The role of resiliency in OWASP's MASV Standard;
What product owners need to be taught now to help meet resiliency requirements.