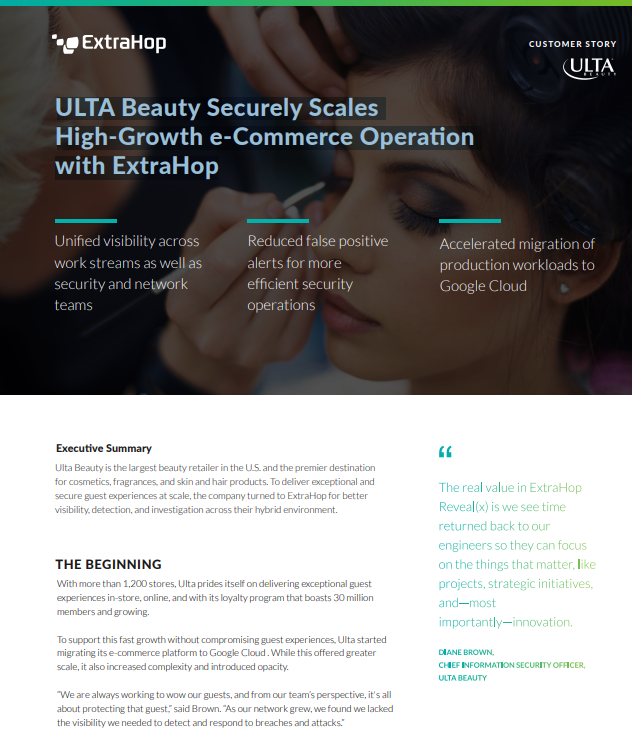 Visibility means more than just tools that provide insight into one part of your environment. In this use case, hear how the Ulta team found a way to detect, investigate, and respond to threats and performance degradations across their entire network, from on-premises data centers to store locations, and increasingly into Google Cloud workloads by using ExtraHop Reveal(x). You'll Learn:
How to unify visibility across work streams as well as security and network teams;
How to reduce false positive alerts for more efficient security operations;
How to accelerate migration of production work streams to Google Cloud.