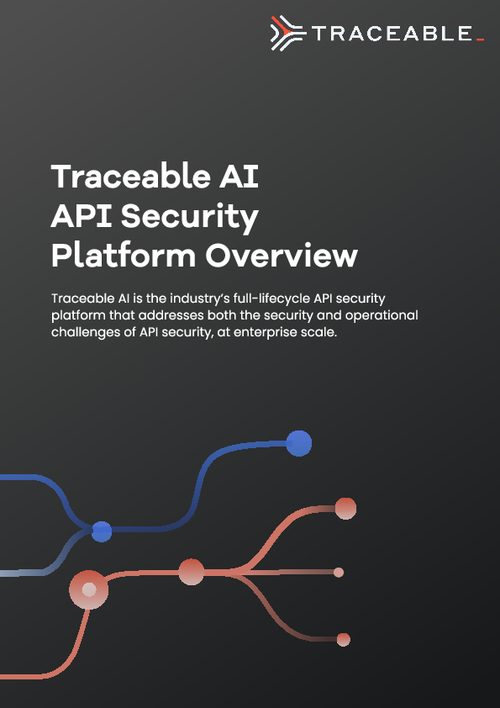 As applications become more distributed, you no longer have visibility into what is happening across your API ecosystem, and the protection of those APIs becomes that much more difficult. Blind spots within the interaction between services could develop due to data processing limitations imposed by legacy systems.
There is a better way to protect your APIs. Learn about Traceable's API Security Platform benefits, including:
A complete API Security platform that includes API Discovery, API Threat Protection, and API Analytics for threat hunting and forensic research;
Quickly discover and catalog all of your APIs, including unknown, shadow, zombie and outdated APIs;
Context-aware API security that gives a deep understanding of your API's design and unique business logic;
Full-lifecycle API security that supports shift left security and devops initiatives, through production.