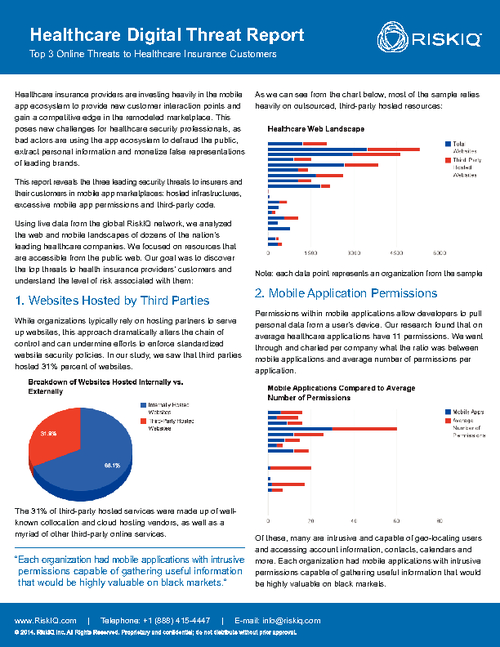 New competitive pressures in the healthcare industry are creating increased customer demand for online information and account portals, which is spawning a whole new crop of web and mobile assets. During this rapid build-out, it's easy for organizations to lose sight of all their assets. Meanwhile, criminals are constantly looking for ways to exploit the web and mobile footprints of leading brands to commit fraud and steal data that can be monetized later. Unfortunately, customers are often unable to distinguish between legitimate and malicious assets when they are lumped together. These lapses in control can put both customers and healthcare provider brands at risk. Download this whitepaper to learn:
Three leading security threats to insurers and their customers in mobile app marketplaces;
The level of risk associated with third-party hosted websites and code libraries;
The average number of permissions on a healthcare mobile app and how intrusive permissions can be exploited.