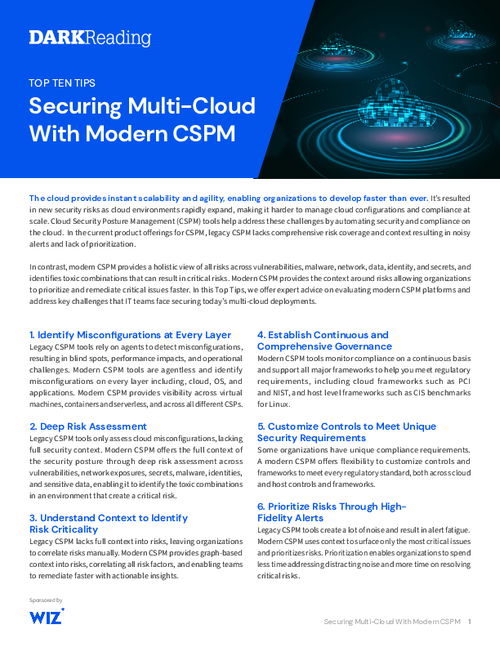 The cloud provides instant scalability and agility, enabling organizations to develop faster than ever. It's resulted in new security risks as cloud environments rapidly expand, making it harder to manage cloud configurations and compliance at scale.
Cloud Security Posture Management (CSPM) tools help address these challenges by automating security and compliance on the cloud. In the current product offerings for CSPM, legacy CSPM lacks comprehensive risk coverage and context resulting in noisy alerts and lack of prioritization.
Download now to get the top 10 tips on how to secure your multi-cloud with modern CSPM.