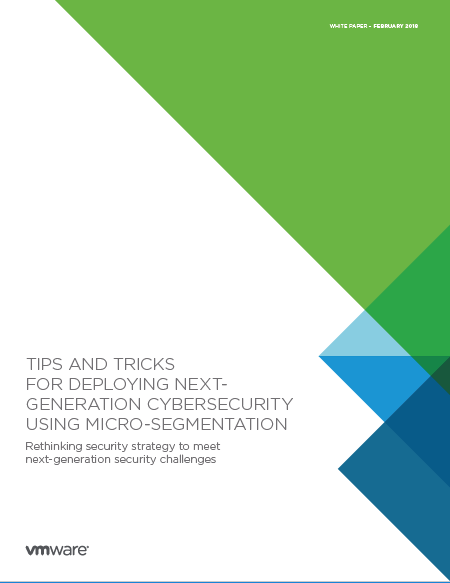 Hacking has become a multibillion-dollar industry designed to steal critical data and gain access to organizations' most sensitive systems. And companies are finding that traditional, perimeter-focused security strategies are no longer effective. To achieve a new level of protection inside IT infrastructure, organizations must have complete visibility into the network and traffic. A virtual network is the optimal way to achieve this.
This white paper focuses on the benefits of deploying micro-segmentation using virtual network infrastructure.
VMware and Intel transform networking and security with the Virtual Cloud Network, a networking vision for the digital era. The Virtual Cloud Network, built on NSX technology running on Intel Architecture, provides a ubiquitous software layer across data center, cloud, edge, and other hardware infrastructure, and delivers pervasive connectivity and security for applications and data wherever they reside.