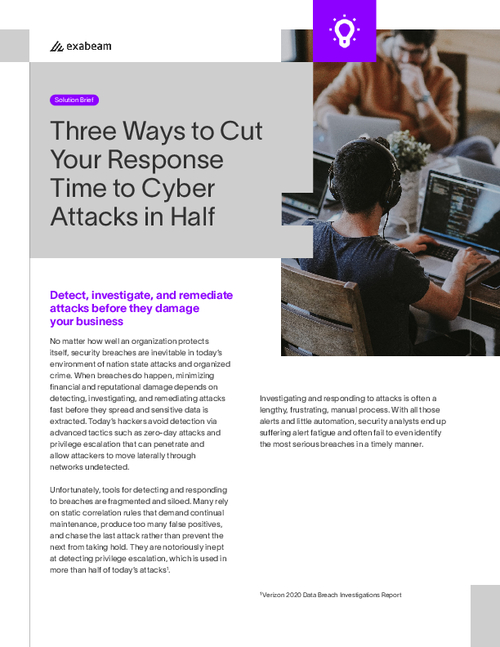 Security breaches are inevitable in today's environment of nation-state attacks and organized crime. When you are breached, minimizing financial and reputational damage depends on detecting, investigating, and remediating attacks fast.
Read this solution brief to understand how you can transform your security workflows to:
Detect advanced attacks, including zero day and privilege escalation, quickly, with less staff time, before they spread and cause extensive damage;
Eliminate time spent maintaining complex correlation rules;
Slash time spent chasing multiple alerts and false positives;
Improve the quality, speed, and thoroughness of attack investigations.