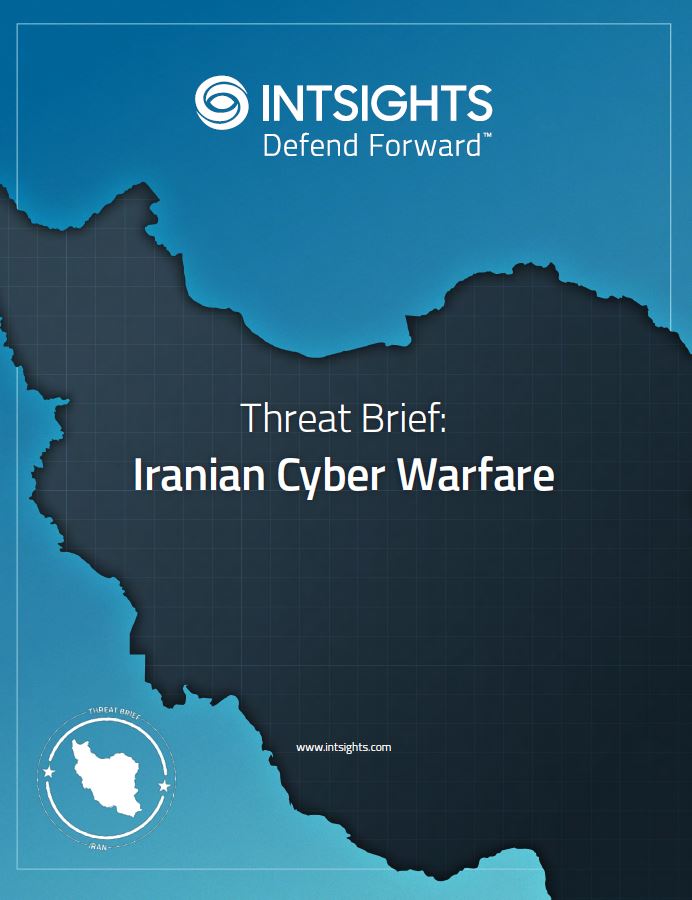 Most U.S. organizations have already been monitoring and defending against Iranian advanced persistent threat (APT) groups for years.
With that said, this is a good opportunity to assess whether your organization is a likely target of Iranian state-sponsored cyber operations, and determine if your team is ready and trained to respond. Now is the time to defend against the threat and prepare your security teams for incident response.
Download this brief to learn more about:
Dark web intelligence
Advanced persistent threat groups
Recommendations to protect against cyber threats.