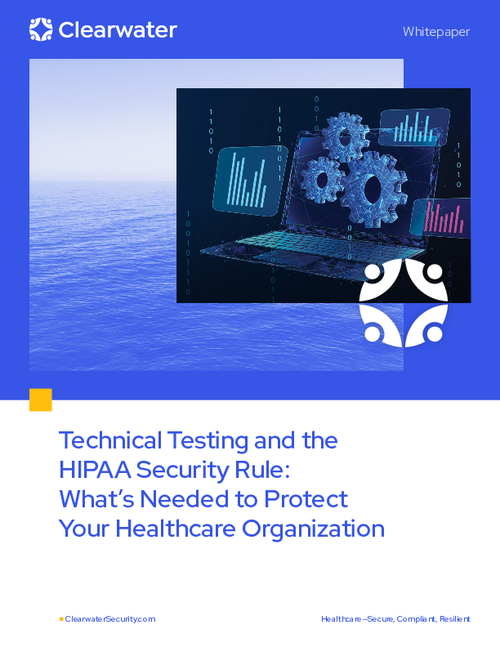 It's not uncommon for hospitals and health systems to have questions about what they need to do when it comes to technical testing to be in compliance with the HIPAA Security Rule. Unfortunately, there is no one-size-fits-all answer for every organization, and there's much more to technical testing than checking a compliance box.
Technical testing encompasses a variety of internal and external testing to evaluate your IT infrastructure, test for weaknesses, and validate an organization's security posture during a hypothetical breach or attack. While ensuring compliance is an important component of your strategy, compliance should be one factor to help you protect and safeguard your organization.
So, how can technical testing help you ensure that your investments are adding both security and compliance value? We'll help answer that question in this white paper, where we dive into what the Security Rule says, risk assessment maturity models, and types of technical testing.