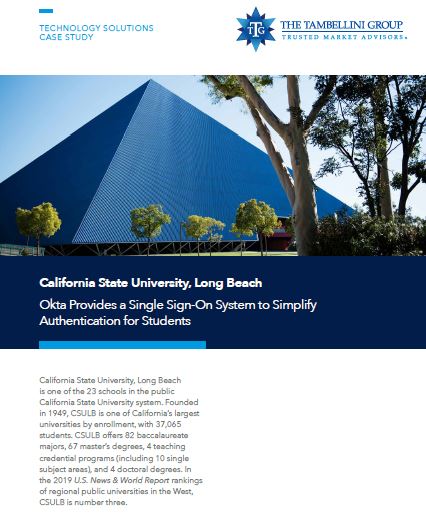 Okta Provides a Single Sign-On System to Simplify Authentication for Students
CSULB's Enrollment Services department requested an application that would make it easier for students to securely access their school resources. At the time, students had to log in separately to each system (e.g., enrollment, advising, financial aid), and the repeated authentication disrupted students' workflow.
The Enrollment Services department hoped the Division of Information Technology could build or find a solution that would enable students to log in to a single sign-on (SSO) portal to access all their applications and services in one place.
Check out the full case study to learn more about their journey with Okta