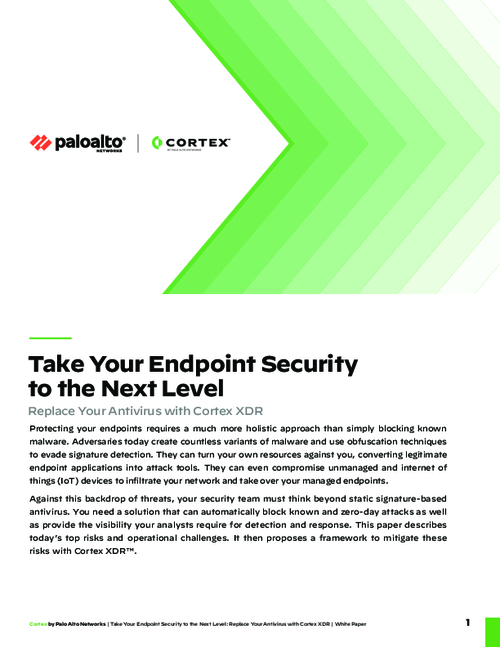 Protecting your endpoints requires a much more holistic approach than simply blocking known malware. Adversaries today create countless variants of malware and use obfuscation techniques to evade signature detection.
They can turn your own resources against you, converting legitimate endpoint applications into attack tools. They can even compromise unmanaged and internet of things (IoT) devices to infiltrate your network and take over your managed endpoints.
Against this backdrop of threats, your security team must think beyond static signature-based antivirus. You need a solution that can automatically block known and zero-day attacks as well as provide the visibility your analysts require for detection and response. This paper describes today's top risks and operational challenges. It then proposes a framework to mitigate these risks with Cortex XDR™.