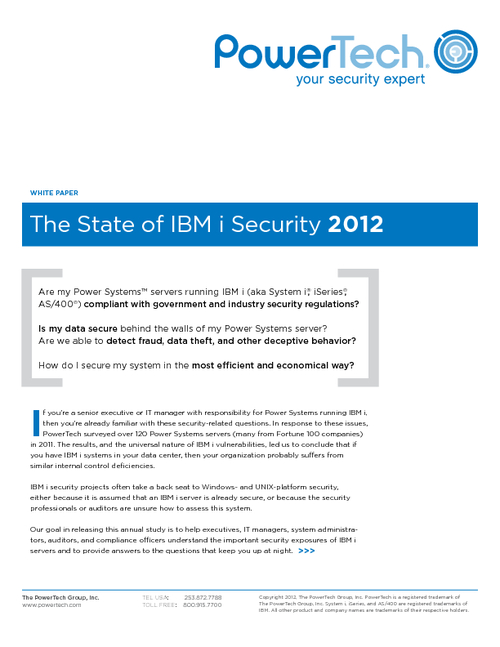 Too many *ALLOBJ profiles? Unrestricted network access? Default passwords? Get answers to the questions that keep you up at night.
Each year, PowerTech audits hundreds of IBM i servers and compiles the data in its annual State of IBM i Security study.
Download the 2012 study to learn about new findings and emerging trend, including:
Six critical IBM i audit areas;
Where your system is vulnerable;
How to protect the data on IBM i systems.