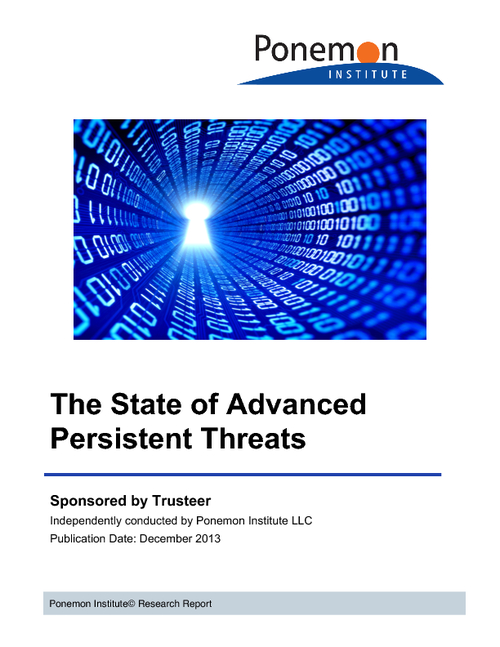 Enterprises are unprepared to deal with APT attacks. According to a new Ponemon Institute study, APTs are changing the threat landscape, rendering current security controls ineffective.
In Advanced Persistent Threats (APTs) and targeted attacks, attackers use a myriad of tools and techniques to breach into an organizations' network, steal sensitive information and compromise its operations. Many APTs are launched with a specific purpose such as to gather information, including financial data, PII, or other user information such as usernames and passwords. Others may take the form of a continuous barrage of targeted and sophisticated attacks aimed at governments, companies and individuals in order to compromise individual systems and organizations.
In this white paper you will learn:
The types of targeted attacks experienced;
The actions taken to defend the organization;
Technologies deployed to prevent or quickly detect attacks;
The consequences and costs of APTs.