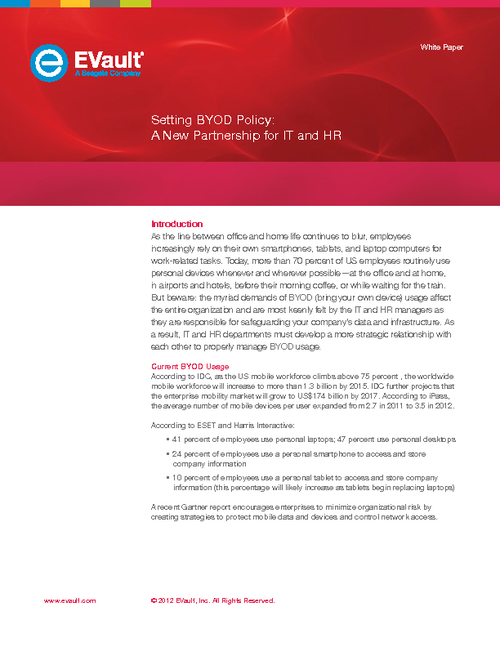 It's a trend that is storming the business world - workers using their own smartphones and tablets to access corporate data wherever they go. How can you make sure your confidential business data stay secure and accessible? It starts with a sound bring-your-own device (BYOD) policy.
Developing a clear BYOD policy will help your company take advantage of the benefits while minimizing the risks to both personal and corporate devices and data. With the right safeguards in place, using personal devices for work can be a huge win-win, enabling more flexibility in how, when, and where people work.
The BYOD Checklist will help you do all this:
Define needs, roles, and rules
Define support levels for personal devices
Establish legal protections and training
Download the new BYOD Policy Checklist and make sure you have a policy that protects your data and allows your employees to get their work done - anywhere and anytime.