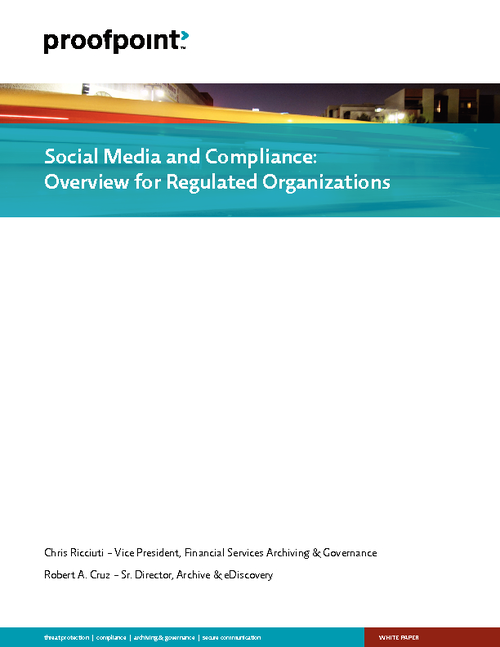 The growing use of social media in business today is undeniable. Social media is fast, ubiquitous, and in many cases produces measurable ROI to a business; however, it also poses significant risks that can become public and propagate virally.
Read this Proofpoint white paper, in order to:
Review current regulatory obligations to capture and store social media;
Avoid the pitfalls that can be created if social media is used to release material, non-public information;
Gain insight into best practices from organizations that are effectively harnessing social media to impact their business.