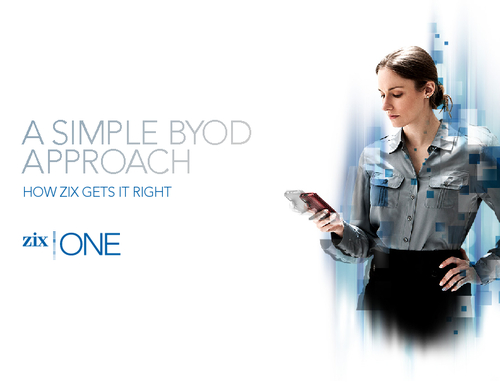 Current BYOD solutions either jeopardize corporate data by allowing data to reside on the device, or they sacrifice the user experience. ZixOne is a mobile app that simplifies the BYOD challenge by enabling easy access to the most used business application on mobile devices - email. The ZixOne app combines a familiar look and feel for the corporate interface with greater speed and security creating an unrivaled user and most importantly does not keep corporate data on the device.
Read this white paper to:
Understand why allowing corporate email data to reside on a device is a major security flaw;
Learn how to secure corporate email/data on personal devices;
Learn how secure mobile email solutions compare to one another.