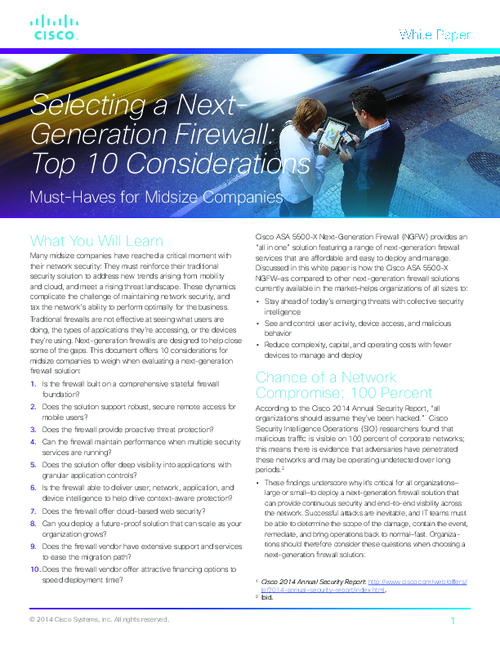 Many midsize companies have reached a critical moment with their network security: They must reinforce their traditional security solution to address new trends arising from mobility and cloud, and meet a rising threat landscape. These dynamics complicate the challenge of maintaining network security, and tax the network's ability to perform optimally for the business.
Download this white paper to explore:
How do you stay ahead of today's emerging threats;
Can you see and control user activity, device access and malicious behavior;
Is it possible to reduce complexity, capital and operating costs with fewer devices to manage and deploy?