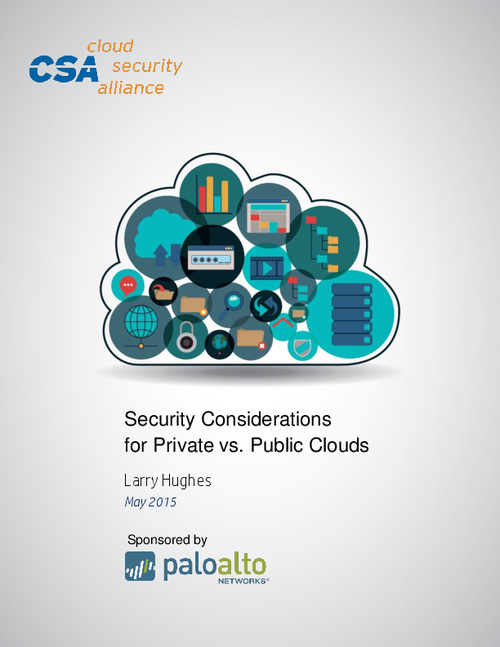 Cloud computing is a model for enabling ubiquitous, convenient, on-demand network access to a shared pool of configurable computing resources (e.g., networks, servers, storage, applications and services). It is a disruptive technology that has the potential to enhance collaboration, agility, scaling and availability, and provides opportunities for cost reduction through optimized and efficient computing.
Download this whitepaper written by the Cloud Security Alliance and Palo Alto Networks, which provides an insight into various topics of Cloud deployment such as:
Business and legal topics, including contracts, service level agreements, roles and responsibilities, and compliance and auditing. We touch on the importance of establishing principal business and legal feasibility early on in the process, before investing too much in technical requirements
Physical and virtual attack surface considerations including a look at vulnerabilities that are accessible to would-be attackers
Operational issues, including data migration, change management, logging, monitoring and measuring and incident management and recovery and the roles they play in determining which cloud deployment makes the most sense for an organization".