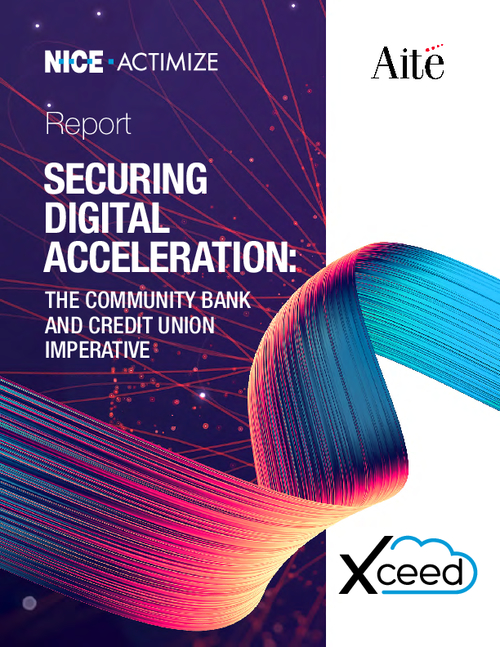 Most consumers are now thrust into using online and mobile banking more often, FIs need to stay alert as digital acceleration elevates vulnerabilities for fraud, money laundering, and other illicit activity.
Download this report produced by Aite Group to learn how a digital-first strategy is imperative for community banks and credit unions:
How consumers' always-on and always-connected mindset demands quick and easy experiences over traditional, unpredictable payment mechanisms.
Ways that community banks and credit unions can speed up their adoption of faster payment rails to keep pace with larger FIs.
About fighting the growing risk of fraud that comes with faster payment systems using AI-driven, real-time behavioral analytics.