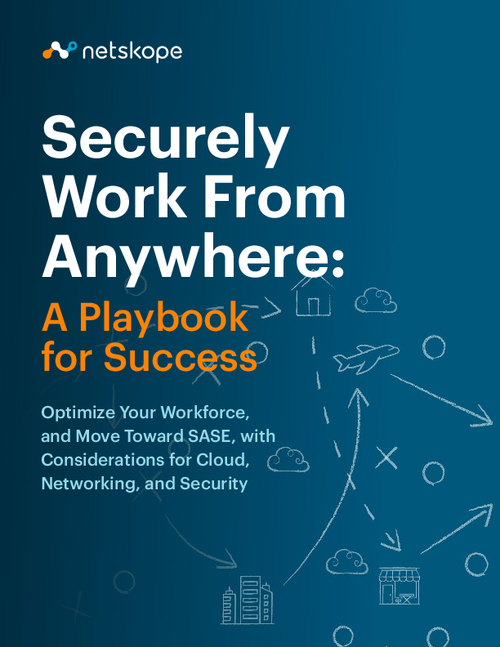 Optimize Your Workforce, and Move Toward SASE, with Considerations for Cloud, Networking, and Security.
No one understands these needs better than Netskope. Netskope protects everyone and everything in your ecosystem no matter where your users are and what data they access, allowing you to work with confidence that your business is secure.
Get the playbook to see what cloud security looks like in the new world of hybrid work.