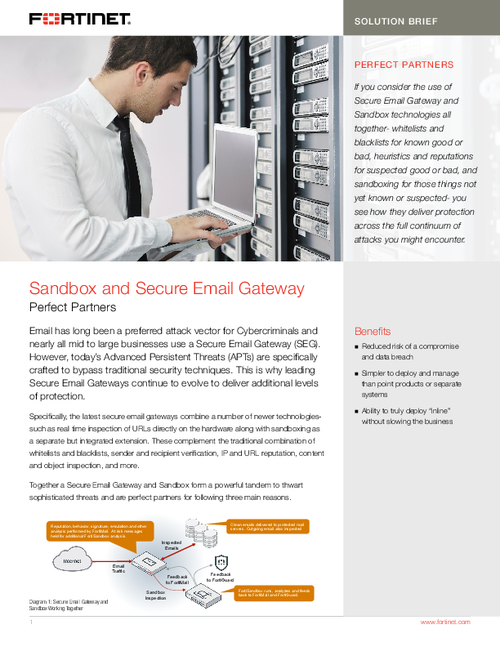 Email has long been a preferred attack vector for Cybercriminals and nearly all mid to large businesses use a Secure Email Gateway (SEG). However, today's Advanced Persistent Threats (APTs) are specifically crafted to bypass traditional security techniques. This is why leading Secure Email Gateways continue to evolve to deliver additional levels of protection.
Download this white paper to learn about:
Reducing the risk of a compromise and data breach;
Simple solutions that replace point products or separate systems;
Options that let you truly deploy "inline" without slowing the business.