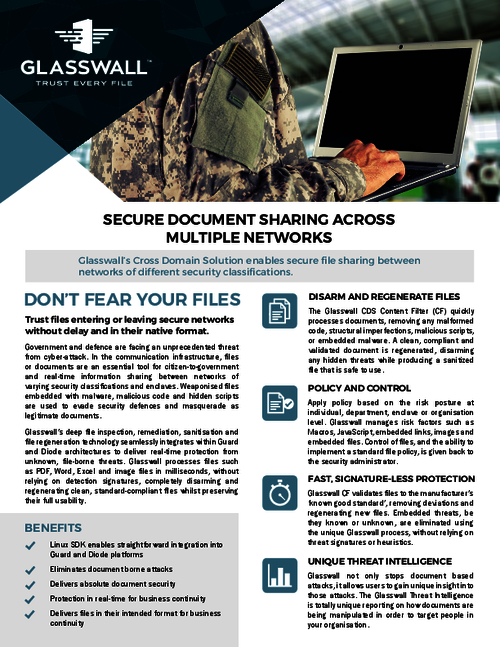 Government and defence are facing an unprecedented threat from cyber-attack. In the communication infrastructure, files or documents are an essential tool for citizen-to-government and real-time information sharing between networks of varying security classifications and enclaves.
Weaponised files embedded with malware, malicious code and hidden scripts are used to evade security defences and masquerade as legitimate documents.
This data sheet highlights the benefits of secure document sharing.