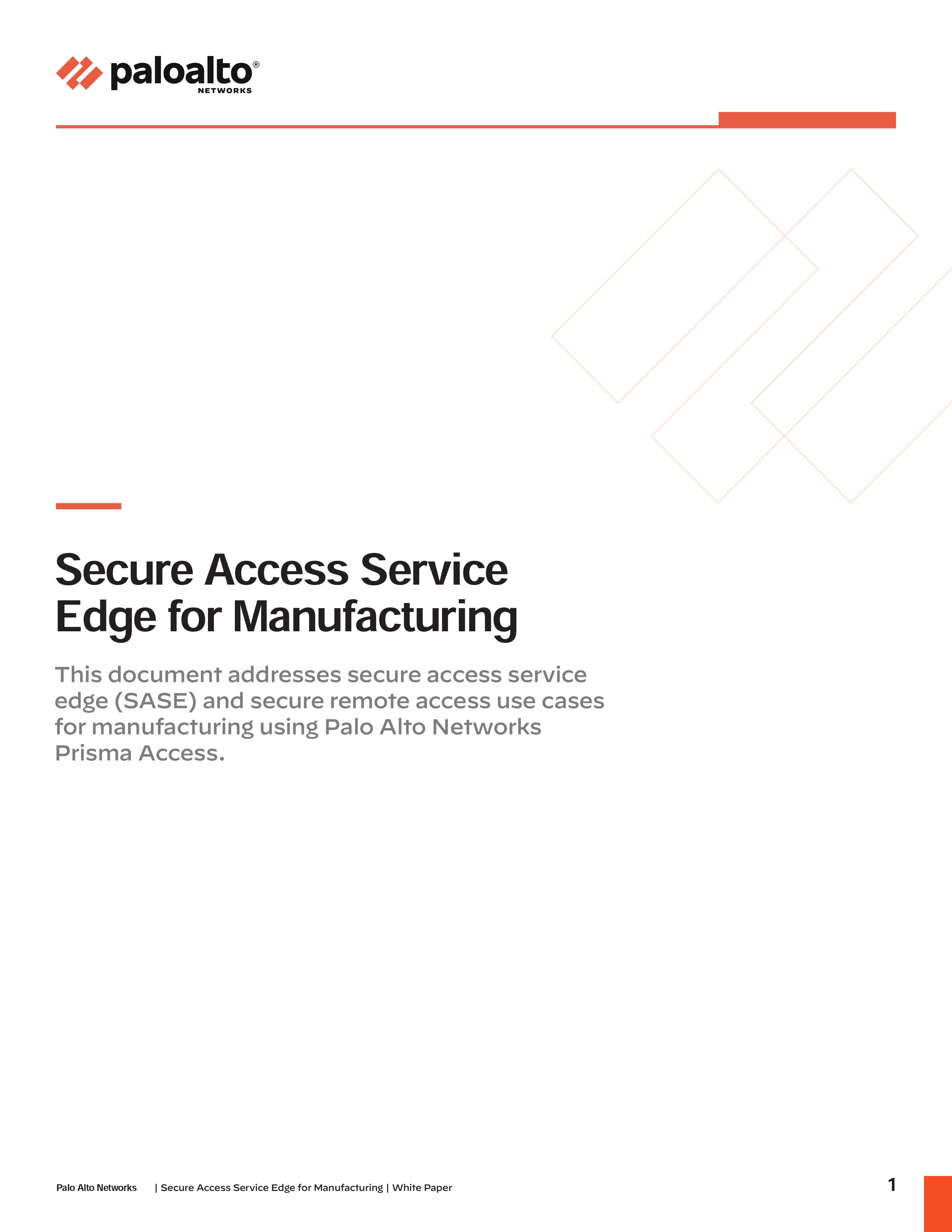 Around the globe industries are implementing work-from-home policies. In most manufacturing companies, we have mixed employees from business to the factory floor, meaning that manufacturers can instantly enable remote work for these employees. By enabling remote access you will allow users to access and manage their applications, system interfaces and files from anywhere at any time.
Download this whitepaper to learn:
How SASE can help reduce costs and time associated with operating a distributed remote access environment;
How to simplify access to all IT, OT, and cloud apps from anywhere;
How to deliver consistent security to your mobile users and remote networks.