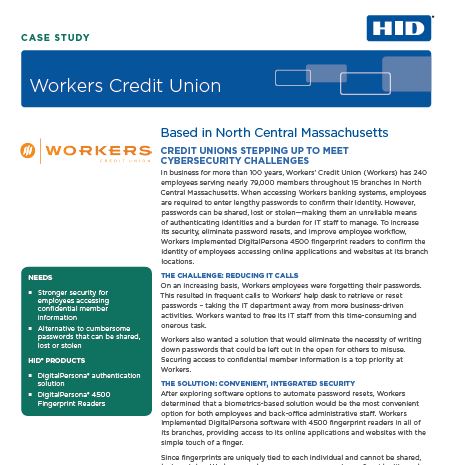 On an increasing basis, employees forget their passwords. This results in frequent calls to an organization's help desk to retrieve or reset passwords – taking the IT department away from more business-driven activities.
Read this case study to learn how your organization can:
Confirm positive identity and provide transparency in who accesses what information.
Eliminate passwords to enhance productivity of branch employees and IT staff.
Provide access to applications and websites with the simple touch of the finger improves customer service to members.