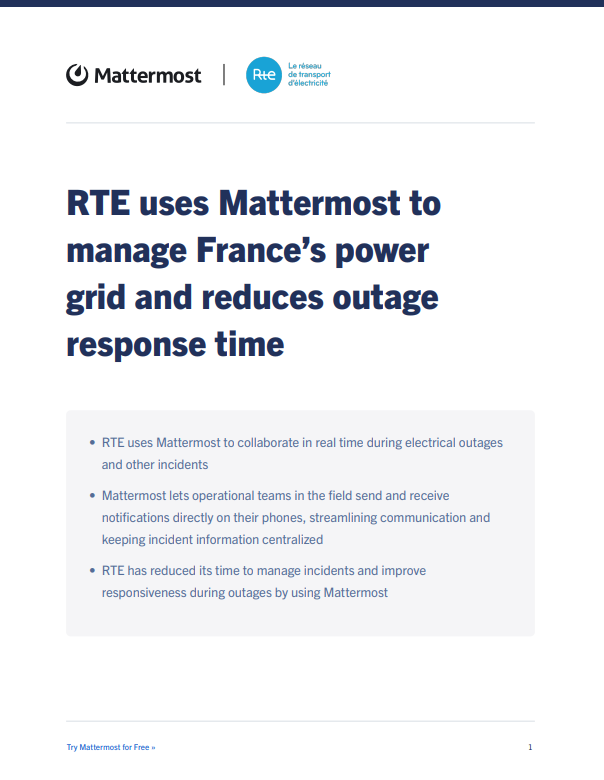 It all started at the end of July 2018, following a fire in an electrical substation that led to a power outage for citizens and a major train station in Paris. Because of the time of year, RTE, the manager of France's electrical infrastructure, found itself in the middle of a controversy about its responsiveness. For this critical organization in France, Mattermost enables real-time collaborative management of incidents and faster response to internal and external requests.
Download to learn:
How RTE has reduced its time to manage incidents and improve responsiveness;
Ways to receive notifications directly on mobile devices, streamlining communication and keeping incident information centralized;
How RTE works in real time during electrical outages and other incidents.