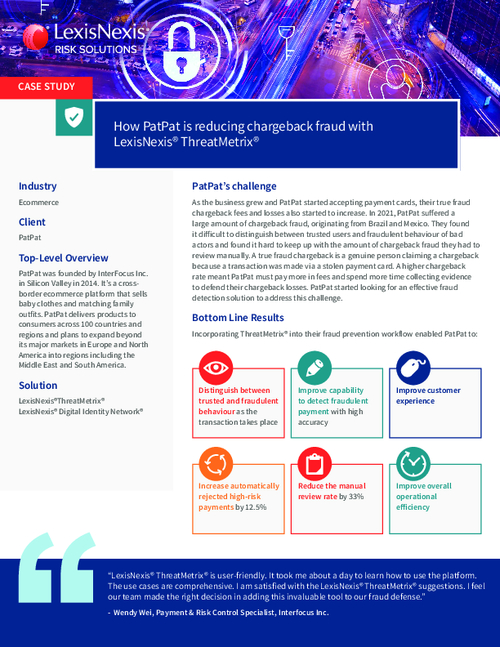 This Case Study talks about how when E-Commerce organization Pat Pat's business grew their true fraud chargeback fees and losses also started to increase.
They found it difficult to distinguish between their trusted users and fraudulent behaviour of bad actors and found it hard to keep up with the amount of chargeback fraud they had to review manually.
Download this Case-Study and Learn:
How to distinguish between trusted and fraudulent behaviour as the transaction takes place?
Improve capability to detect fraudulent payment with high accuracy;
Improve overall operational efficiency.