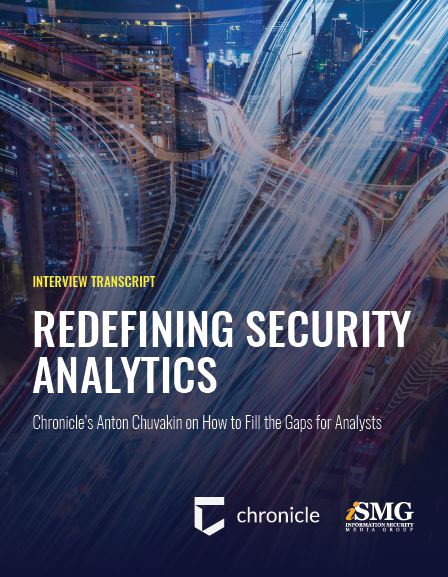 There are glaring holes in how enterprises currently tackle security analytics, and by redefining the approach, the analyst's role can be transformed. Dr. Anton Chuvakin of Chronicle explains how.
Read this eBook to learn:
His migration from Gartner to Chronicle;
Current needs in security analytics;
How Chronicle's new approach can transform an analyst's job.