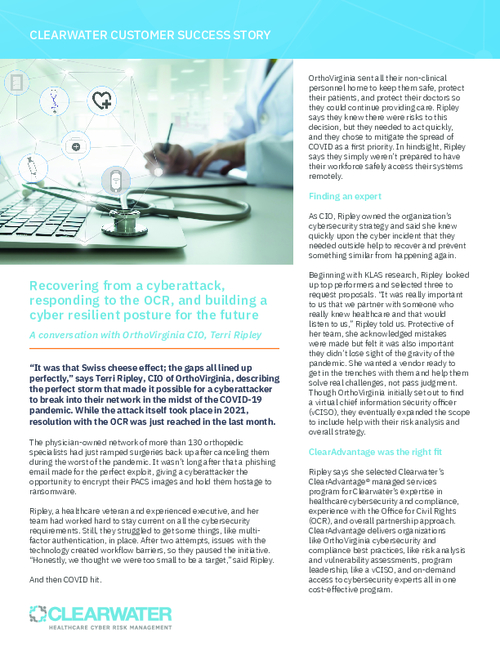 When OrthoVA CIO, Terri Ripley, made the decision to send all non-clinical personnel to work from home in the early days of the pandemic, she knew there were risks but prioritized patient, physician, and staff safety first.
Ripley says they weren't prepared to have the workforce safely access their systems remotely, which made it easy for a cyberattacker to exploit via a phishing email. The attacker deployed ransomware and encrypted their PACS imaging system, something orthopedic surgeons require to perform surgery.
A longtime healthcare leader, Ripley set to work to lead the organization to recovery, bolster their cybersecurity strategy, and ensure they wouldn't be vulnerable to future attacks.
See how Ripley did it, what's changed since the attack, and how OrthoVA proactively protects its patients and the organization's ability to deliver world-class care.