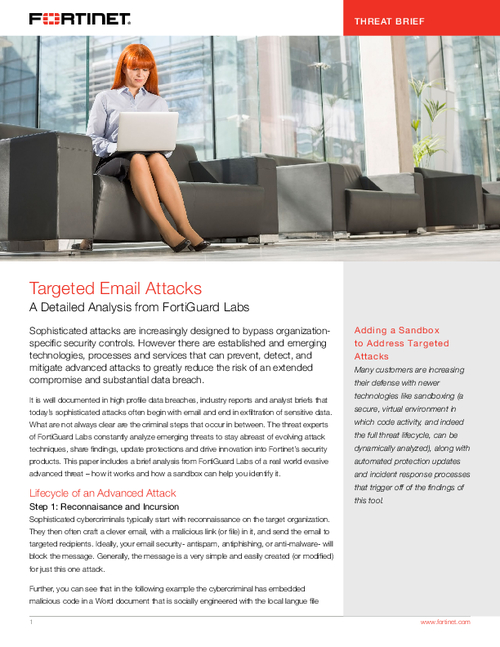 Sophisticated attacks yielded big rewards in 2014 and the 2015 threat landscape shows no sign of slowing down. Sandboxing is a hot topic in enterprise security however advanced threat protection requires more than just adding a standalone sandbox.
In this white paper you'll learn:
Lifecycle of an advanced attack;
How to optimize the effectiveness of a sandbox;
How a sandbox fits into an advanced threat protection framework to fuel a continuous cycle of improved protection against advanced attacks.