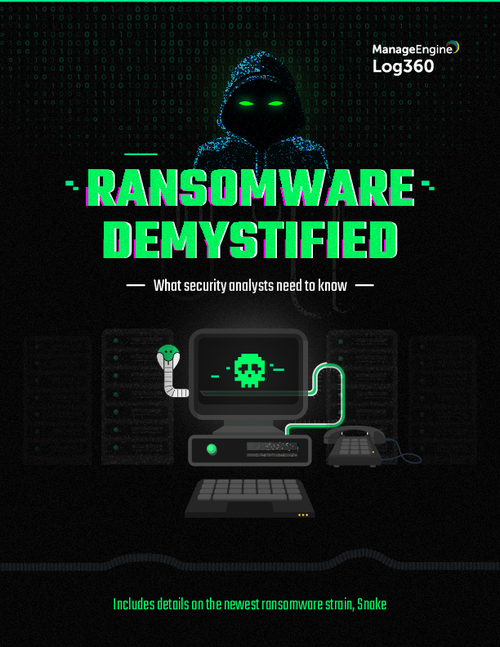 According to a recent report, 48% of IT professionals reported an increase in ransomware attacks with 22% of organisations experiencing a ransomware attack in past 12 months and 51% of enterprises not having a formal ransomware plan.
Ransomware-as-a-Service is quickly rising with more sophisticated methods of attack and security practitioners should always be aware. This whitepaper talks about the Anatomy of Ransomware and provides defense techniques for your organization to be better prepared when Ransomware strikes.
Download this Whitepaper and learn:
Anatomy of a Ransomware Attack;
How does encryption take place?
Details about the Snake Ransomware.