PSD2: An Opportunity to Innovate and Lead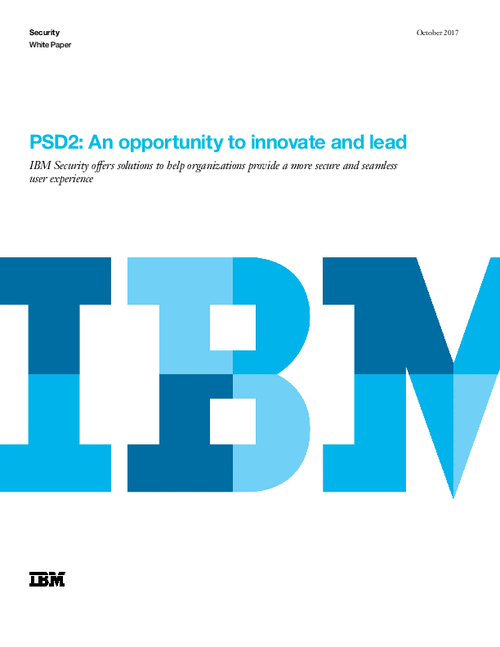 In the past decade, financial institutions have undergone a significant digital transformation - delivering new levels of customer convenience and services through online and mobile channels. However, this represents just the beginning of an even greater change.
Read this white paper to learn more about the Open Banking requirements outlined in the revised European Payment Services Directive (PSD2) that will inspire a new portfolio of financial services and simplified payment options for consumers and how IBM can help organizations address these requirements and improve the customer experience.