Prepare for the Inevitable With an Effective Security Incident Response Plan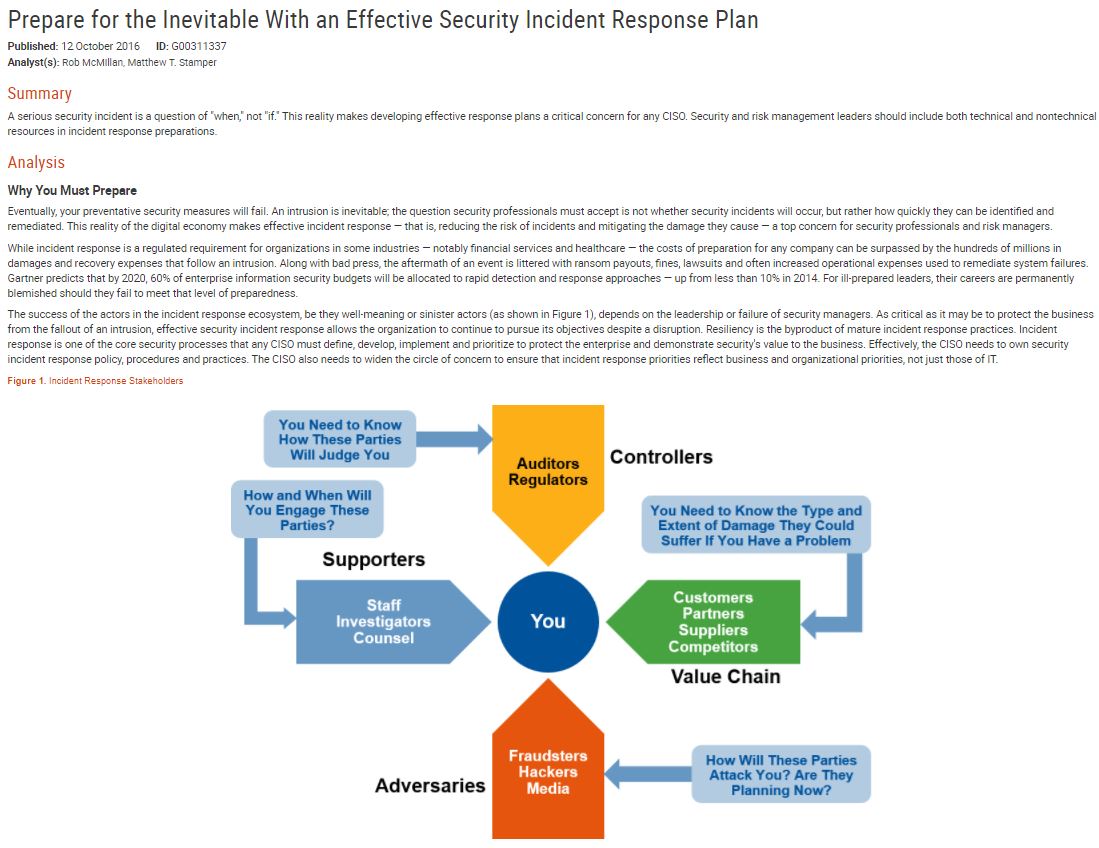 A serious security incident is a question of "when," not "if." This reality makes developing effective response plans a critical concern for any CISO. Security and risk management leaders should include both technical and nontechnical resources in incident response preparations.
Download this whitepaper to prepare for the inevitable with an effective security incident response plan.
Download Whitepaper