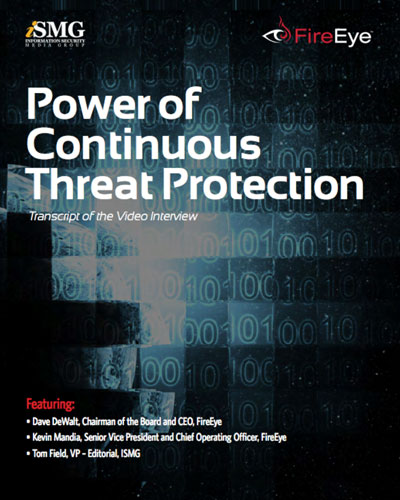 The threat landscape has changed significantly in the past year, creating the demand for new security strategies. And with the acquisition of Mandiant, FireEye also has changed significantly and now provides security strategies and solutions from first alert to remediation.
In this transcript of the video interview, FireEye's Dave DeWalt, Chairman of the Board and CEO, and Kevin Mandia, Senior Vice President and COO, discuss:
Today's evolving threats;
Why the current security model no longer works;
The most compelling benefits of the FireEye/Mandiant acquisition.